Mumford & Sons had a fantastic night at the 55th Grammy Awards on Sunday, after they took home the Album of the Year prize for 'Babel'.
The English folk rockers received their honour from Adele, who had earlier won Best Pop Solo Performance for her live version of 'Set Fire to the Rain'.
Mumford & Sons had received six nominations ahead of the ceremony. However, in the event, their only other prize came for Best Long Form Music Video.
They topped the night off by performing 'The Weight' with Sir Elton John in an all-star collaboration, including Mavis Staples, Zac Brown and Alabama Shakes singer Brittany Howard, in a tribute to the late Levon Helm.
Helm, who died last year at age 71 after battling cancer, was the drummer for The Band.
The tribute, which was held during the In Memoriam segment, was put together with help from T Bone Burnett, who served as musical director.
John also paid tribute to the 26 people killed in the Sandy Hook Elementary School shootings last December before the performance.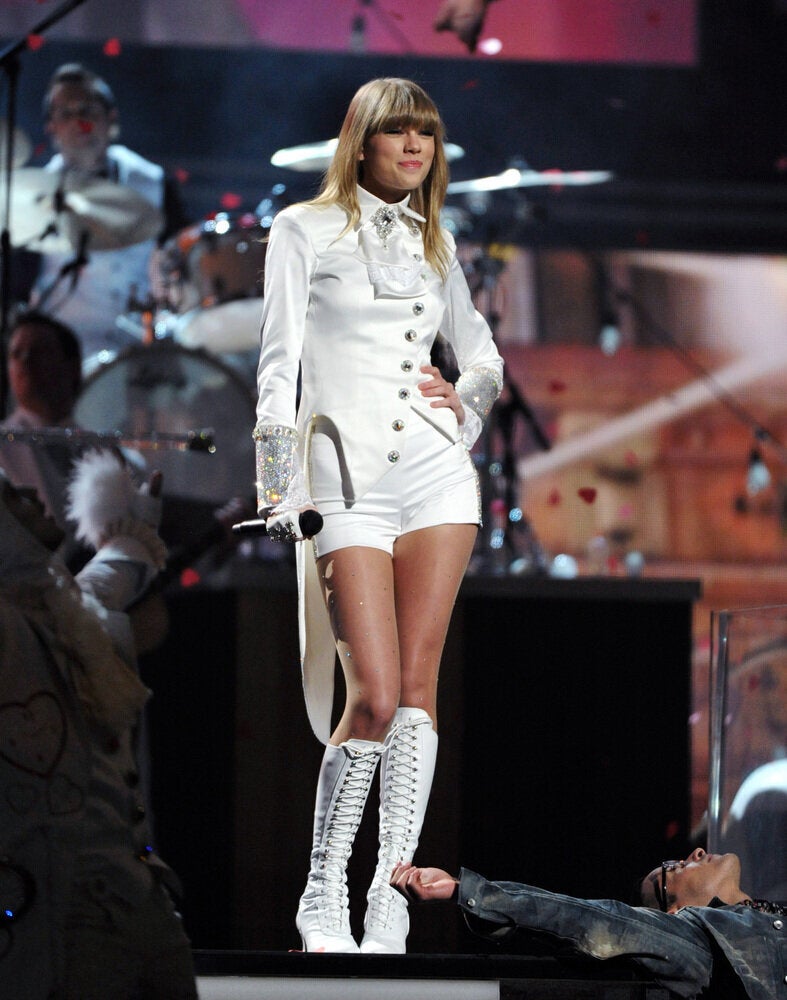 2013 Grammy Awards - Inside On-Stage