The search is over: HuffPost UK Lifestyle think we've found the meal to challenge even the sweetest tooth and the biggest belly this Pancake Day. Don't believe us? Read on.
Behold the 5,000-calorie, 10-inch high, 15-pancake strong 'Can You Hack The Stack'! (We can feel our cholesterol rising just looking at it.)
This intrepid volunteer seems confident, but we don't think he'll hack it.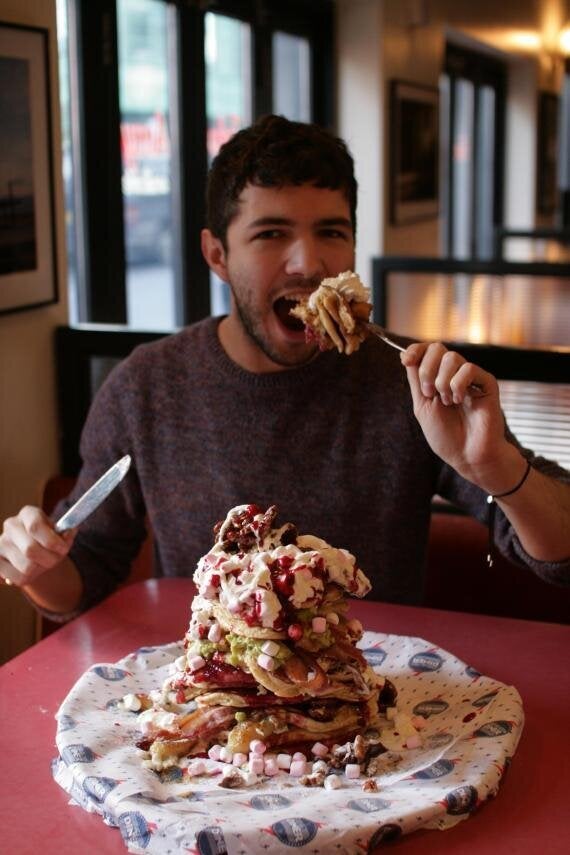 Do you think he'll manage?
Complete with a variety of toppings -- so far we spy marshmallows, bacon and whipped cream -- each pancake stack is made up of more than 16 eggs, 250 grams of butter, a kilo of flour and 100g of sugar.
It is available at London restaurant chain The Diner and counts for more than twice the average person's recommended daily intake of calories. Yikes.
See more pictures of the pancake mound here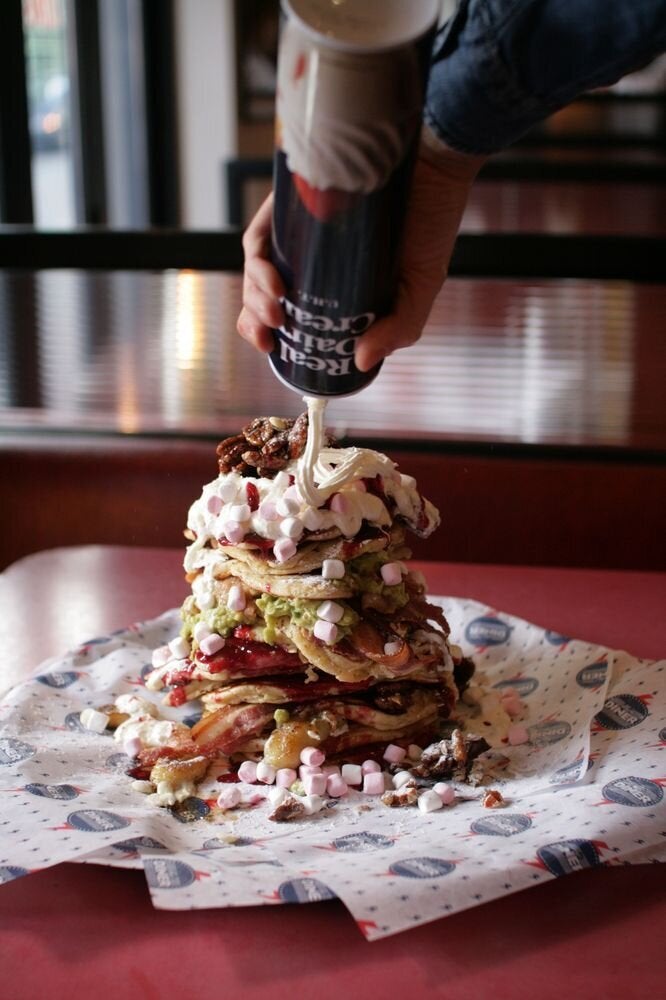 5,000 Calorie Pancake Stack Challenge
Those who manage to defeat the stack in less than 30 minutes will be given the pancakes free of charge and be rewarded with a meal for two at a later date (obviously you're not expected to finish the pancake stack and then eat a meal straight after, that would be cruel).
Anyone left battered by the challenge will end up with a £20 bill and, quite literally, egg on their face. (Sorry, couldn't resist.)
Of course if scoffing your face until you burst isn't your thing, here are some more manageable pancake recipes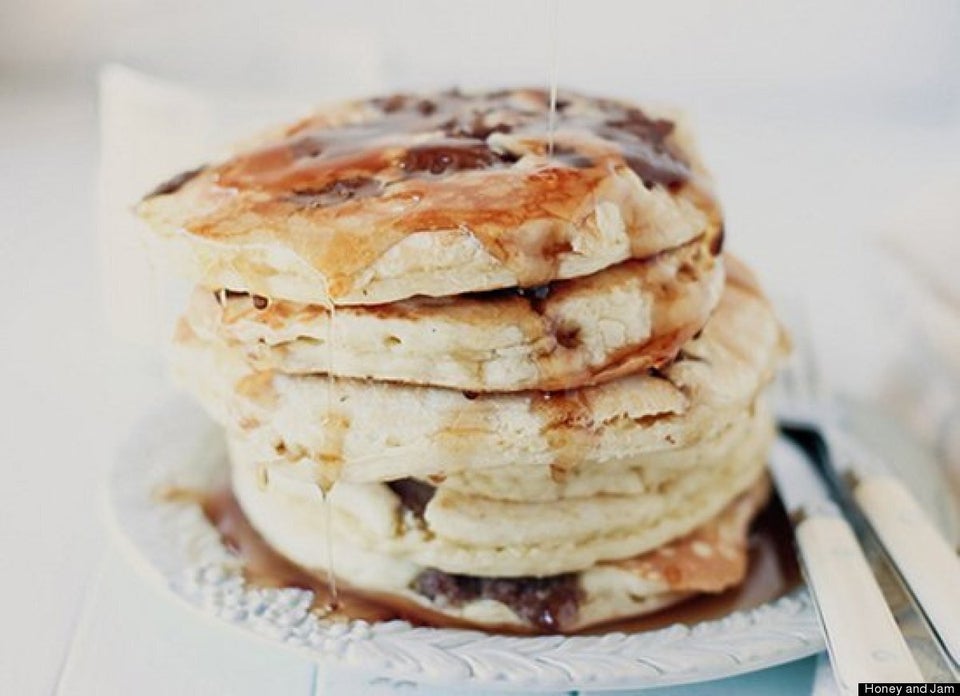 Ultimate Pancake Recipes