Valentine's Day is fast approaching, so love is in the air. And not just for us - but also for our animal friends.
Well, sort of. This pair are called Sophie and Sarah, so we're not sure if they're in a same-sex relationship or simply sisters. Either way, they're blooming adorable: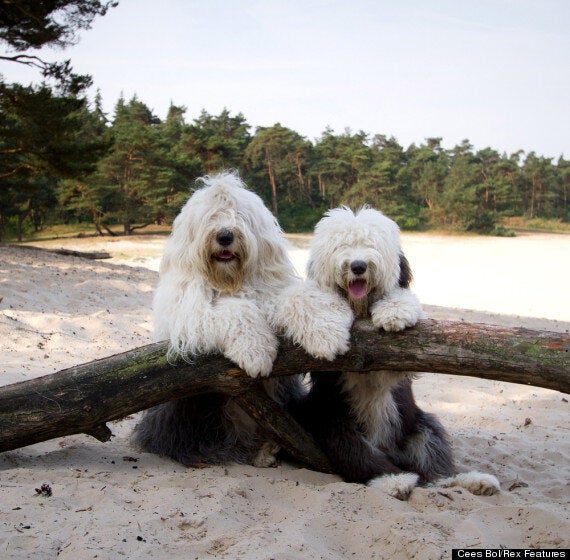 "We live in the east part of the Netherlands, close to the German border. With lots of forest in the neighbourhood and the turn of seasons, there is always time for a good walk in the neighbourhood," explains Sophie and Sarah's owner, Cees Bol. "We make long walks and take them often with us when we go out."
"We always had old English sheepdogs," continues Bol. "We don't breed and do not show them, we keep them just for fun. They listen very good and know what to do and often pose already before I say something. We form a good team."
"Sophie and Sarah are happy dogs and you can see that in the pictures," says Bol. "People love to watch their adventures and sometimes they are following them for years. We do our best to put a smile or an awww on a people's face."
Well, you most certainly have, Meneer Bol (and Sophie and Sarah). Dank U!