Now the chap in question has now reportedly been arrested and charged with trespass.
Ukranian TV presenter Vitalii Sediuk managed to sneak into the ceremony without a ticket, walk the red carpet and even sit down next to Justin Timberlake and Jessica Biel, before taking to the stage.
As Adele stepped forward to make her speech, he said: "It's such an honour to receive this award. I love you, Adele."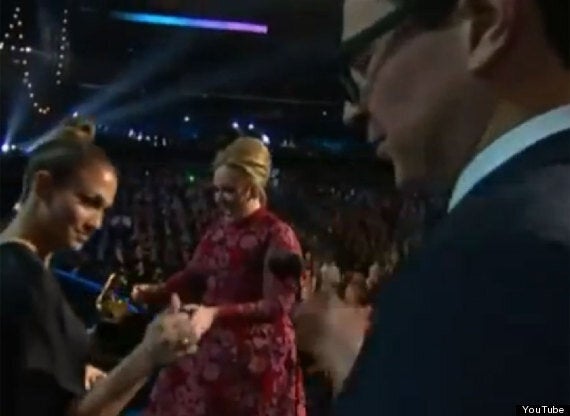 After being waved off-stage by Jennifer Lopez, who was presenting the award to Adele, he was held by security backstage at the Staples Center in Los Angeles, and arrested on suspicion of trespass and held overnight in jail.
Sediuk is the same prankster who previously tried to kiss Will Smith on the red carpet and threw hydrangeas at Madonna.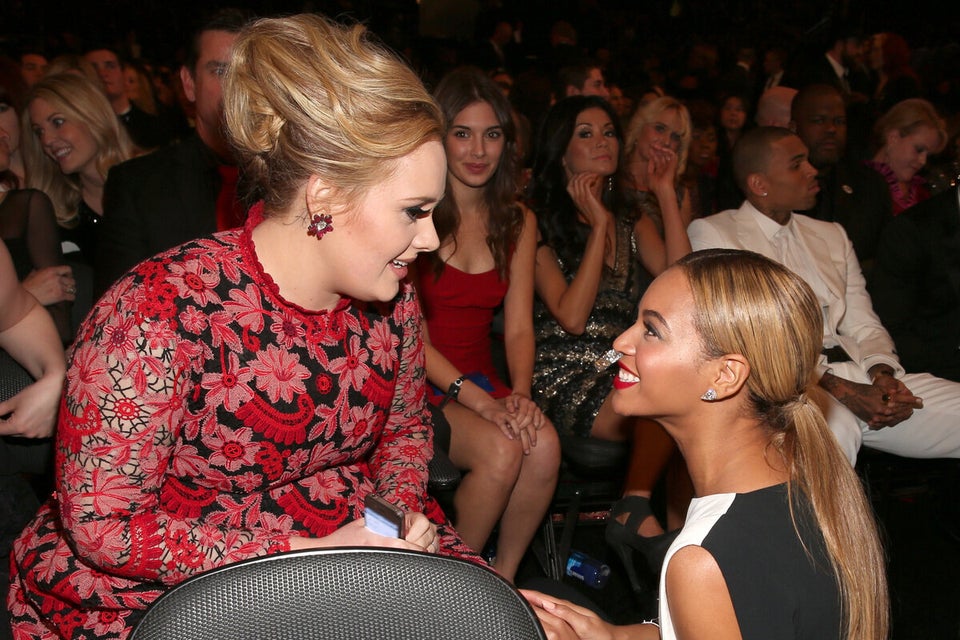 Adele At 2013 Grammy Awards
Popular in the Community