Sky Sports News presenters were forced to apologise on behalf of pundit Dermot Gallagher after he suggested the referee of the Celtic-Juventus Champions League tie could have caused "another Holocaust".
Gallagher, a regular on the station and a former referee, was asked why Uefa's fifth official failed to see that Alessandro Matri's shot had crossed the line in the opening minutes of the game. Claudio Marchisio smashed in the rebound to give Juve the lead.
Gallagher said: "The problem for me is I don't think there is any tangible evidence that they do anything.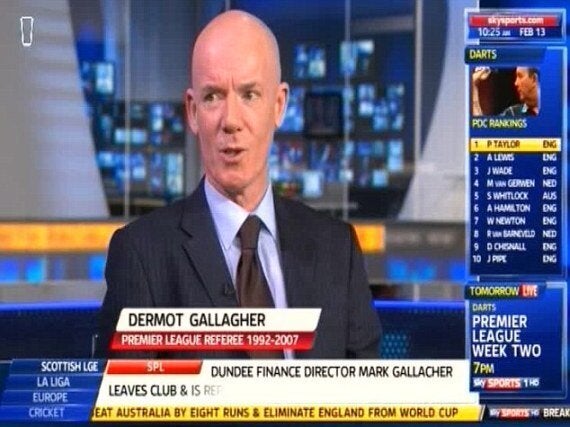 Gallagher often irritates fans with his analysis
"But for a Juventus player following up a shot very, very quickly we could have had another Holocaust last night.
"I am convinced that the assistant and the guy on the goal line don't know the ball is in."
Presenters Rob Wooton and Hayley McQueen apologised live on air minutes later.