'Splash' star Daryl Hannah has been arrested again in Washington, D.C.
The actress and eco-activist was taking part in a protest, which involved being chained to the gates of the White House, against the construction of a highly controversial oil pipeline.
Hannah, who also starred in Ridley Scott's 1982 science fiction classic 'Blade Runner', joined a civil disobedience action in a bid to get U.S President Barack Obama to abandon the pipeline designed to transfer crude oil from Canada to refineries on America's Gulf Coast and move towards a cleaner energy source.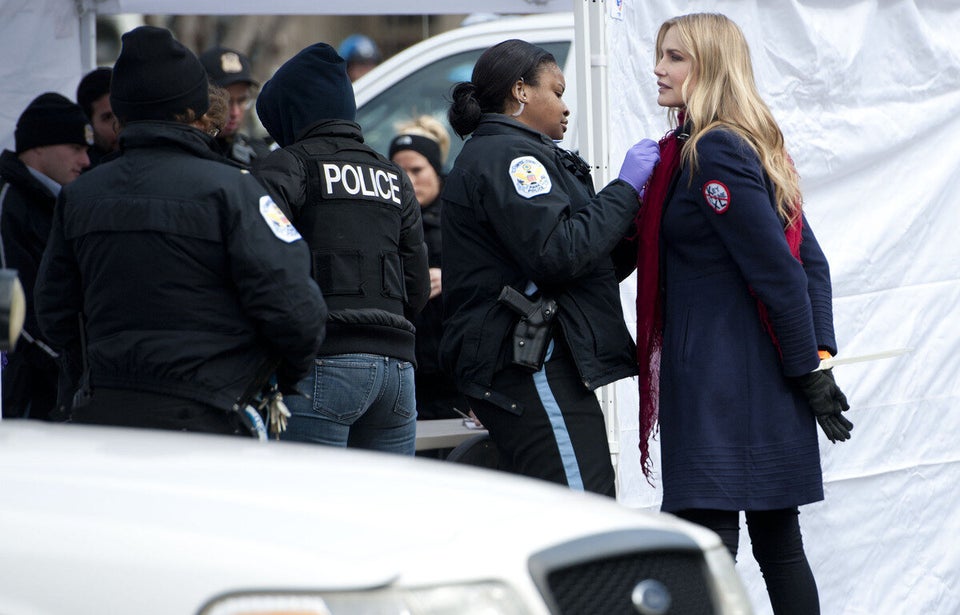 Daryl Hannah Arrested Outside The White House