Jamie Cullum has announced his first new music in three years, after signing with his late friend Amy Winehouse's record label, Island.
The jazz-pop star, famous for his covers of old jazz standards and jazz-style covers of pop songs, has released a video for 'Love For $ale', a cover of Cole Porter's classic, featuring British rapper Roots Manuva.
Cullum has given his usually comforting, warm, mellow sound a gritty new edge, and the dark video sees former 'EastEnders' actress Larry Lamb as heart salesman, eerily walking around London and even abstracting a heart from a young man's chest.
Cullum said: "It's so fun for me to be part of something a lot more cinematic for the 'Love For $ale' video. It's not something I've had the chance to do yet in all these years making videos. I'm very proud for it to represent this song which in itself is a huge clash of different influences."
Charlie & Joe, who have worked with Rankin and Kanye West, were enlisted to direct the video.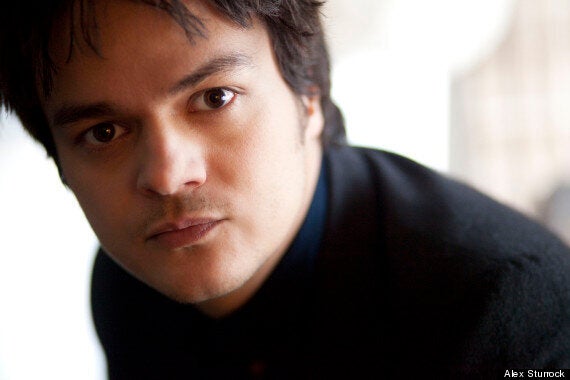 Cullum, who has sold over 10 million records, will reveal more details of his fifth studio album in the coming weeks.
Now he's part of Island Records, Cullum is on the same rosta as Mumford & Sons, Bob Marley, Robbie Williams, Florence And The Machine, Jessie J and Winehouse.
Cullum shared his journey from jazz clique to mainstream success with Winehouse, and in an interview with HuffPost UK in 2011 he made it clear he remembers her in equal fondness and absolute musical respect:
"She's someone I came up with, and I was around her and her music so much, and heard so much of it in its gestational period. I remember when she was supporting me, her album 'Frank' came out, and I said "she's going to outsell every single one of us by millions and millions one day", and it was a rare occasion when I was proved right. She was one of those people I was around who made me realise how much work I had to do, and still do. And she'd tell me that as well!"