Gareth Bale continued his quest to become the third best player in the world with a free-kick double for Tottenham in their Europa League win against Lyon.
Bale gave Tottenham the lead with a 30-yard effort with the last kick of the first-half and won the match in the 90th minute with another set-piece after Samuel Umtiti's extraordinary pile-driver after the pause.
Lyon goalkeeper Remy Vercoutre was culpable perhaps for both goals but Bale's match-winning prowess has taken his tally for the campaign to 17 goals in all competitions.
"Incredible," Spurs coach André Villas-Boas gushed. "Not only his all-round game but the ability he has to strike these free-kicks.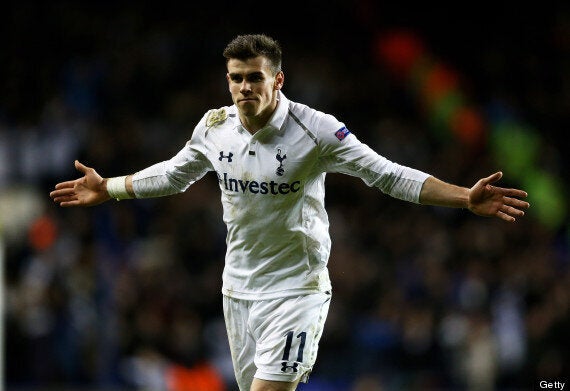 Bale celebrates his last-minute winner
"The ball gains so much power when he strikes it and it changes direction very, very easily."
Bale agreed he is playing the best football of his career and he has now scored all of Tottenham's goals in their last four games.
"Yeah, he is going through a great individual moment," Villas-Boas acknowledged.
"You can see the player is enjoying his football and getting a buzz out of it.
"Once things like this happen, individual players keep their motivation high and they are able to help the team reach their objectives."