Cars sit in the shadow of a volcano spilling 1200-degree-centigrade molten lava in this remarkable set of pictures.
Daredevil - and decidedly hot - drivers parked their four-by-fours in the path of the thick liquid as it poured down the slopes of the Eyjafjallajökull volcano in Iceland.
Thrill-seekers even got out of their cars to take a closer look at the eruption - some standing just half a metre away from the deadly liquid.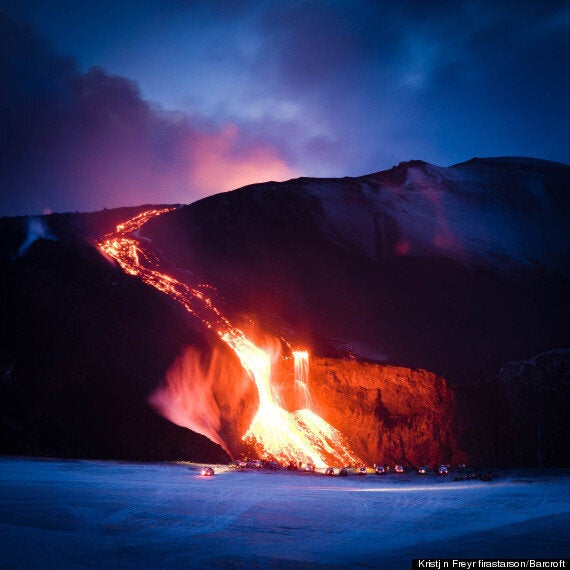 The images were posted online by 25-year-old student Kristján Freyr Þrastarson - and instantly went viral on the internet.
Within just a few days, they had received 300,000 hits - around the same as the entire population of Iceland.
Kristján, who spent three hours travelling across a dangerous glacier to reach the spot, said: "Some people were standing about half meter from the lava with their cars parked nearby.
"Recent tracks from jeep tires in the snow were disappearing under the lava - but because it was moving so slow we were not actually noticing any movements.
"The noise was really memorable - it sounded like a powerful firework display."
He added: "After a couple of hours, it started to get dark and the weather was getting worse.
"We decided to turn back, but on our way back down the glacier it was snowing so badly we could only see about three meters in front of the car - so it was very easy to get lost.
"At one point we lost the vehicle in front of us for around 20 minutes. We did not have GPS systems to tell us where to go so we were not in good place at all.
"Finally we found the other group and we continued back home.
"When I got there and looked at the photos from the trip I felt how amazing it was the be able to experience something like that."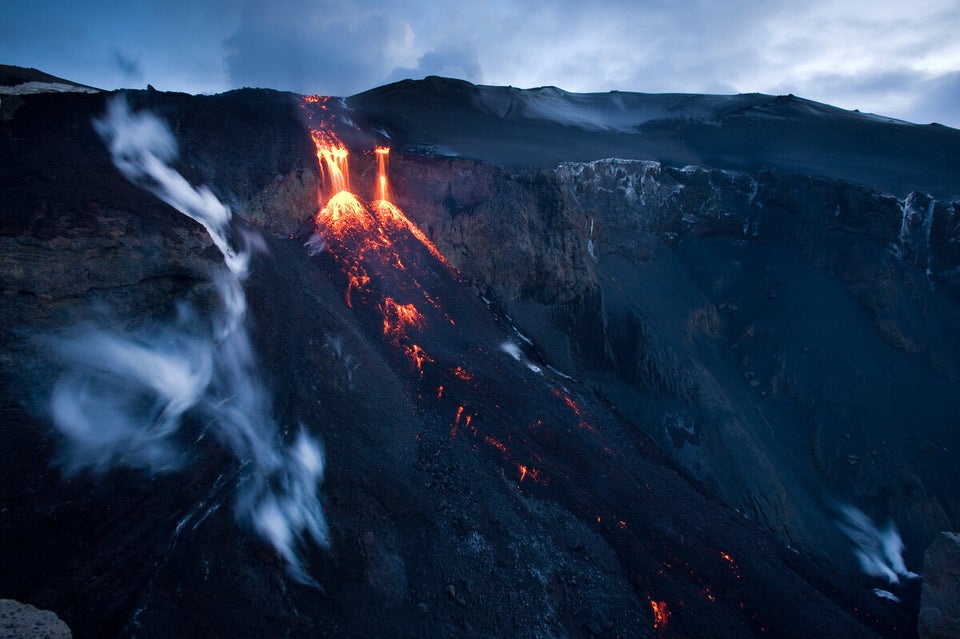 Lava Flows Down The Eyjafjallajˆkull Volcano, Iceland
Popular in the Community