The second wettest British summer on record has cost insurers £1.19 billion - the highest annual figure in five years.
Around 486,000 claims were made for damage from the storms and floods by homeowners, businesses and motorists, equating to 1,330 each day, according to the Association of British Insurers (ABI).
The average claim payout for flood-damaged homes and businesses was £18,200.
Home damage claims accounted for 411,000 claims and £690m, while 47,000 business property claims totaled £373m.
Another £40m was handed out to help businesses continue trading while their premises were being repaired.
And 27,000 claims were filed for for flood and storm-damaged vehicles, resulting in a total payout of £84m.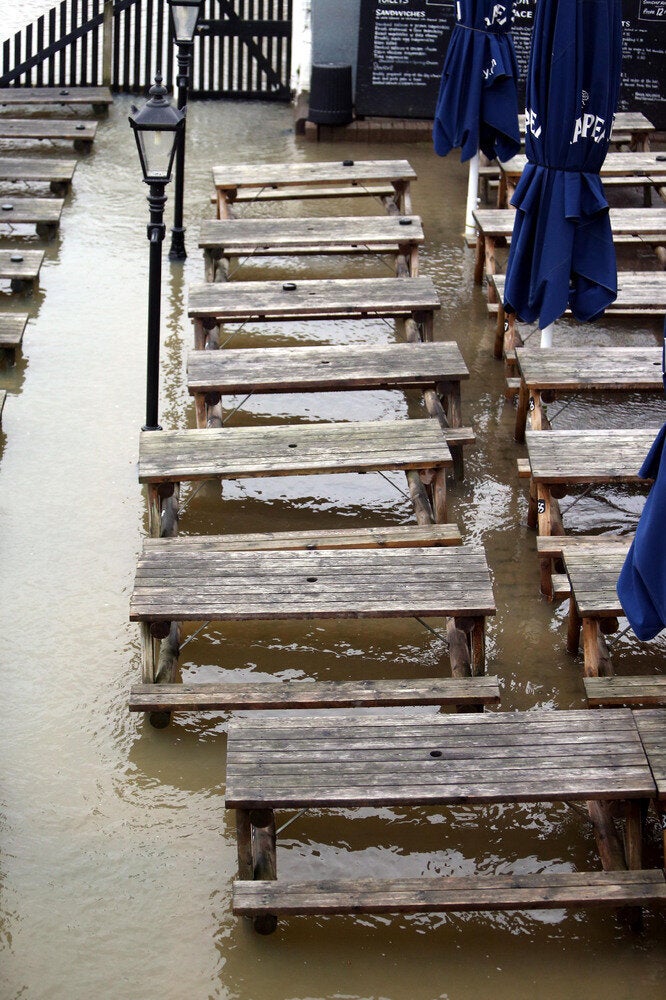 UK Winter Weather
Despite the enormous numbers, the £1.19bn payout is still dwarfed by the £3bn paid out by insurers in 2007, the worst year in memory for British flooding.
Attention now turns to the yet-to-be-agreed extension to a deal between government and insurers to ensure cover for high-risk homes. The existing arrangement is set to expire at the end of June.
Last November, the government said it had put forward a proposal to the industry last week, which was being considered. Insurers want to top-slice all insurance premiums to create a new funding pot to cover flooding claims.
The ABI has put forward proposals for how affordable premiums in high-risk areas can continue and said that talks with the government about this are ongoing.
Nick Starling, ABI's director of general insurance, said: "Last year highlighted the vital role insurance plays in helping communities recover from our increasingly volatile weather.
"Flooding is the greatest natural threat facing the UK and the risk is rising so political consensus and commitment on investment in flood defences, sensible planning decisions and working with the insurance industry is essential."