In what has the potential to be one of the greatest pop shows this year (decade even), Beyonce and Justin Timberlake are rumoured to be teaming up for an intimate London gig at the end of March. Justin Timberlake and Beyonce perform on stage in 2008
However, that listing has now been removed, after sending fans into a fury. Could it be true? Here's how the two stars, who perfected feel-good style R&B in the 90s and have continued to please fans with their subsequent reinventions, are currently linked...
On top of their time in the studio on Bey's new album, speculation that the pair are planning to perform together is also fuelled by the fact Beyonce's husband Jay-Z features on Timberlake's comeback single 'Suit & Tie'.
The rap legend and JT also performed together at the Grammy Awards on Sunday.
And Beyonce, who recently stunned a global audience with a spectacular Super Bowl halftime show, is rumoured to appear at next Wednesday's Brit Awards where Timberlake is confirmed as performing, although organisers deny this.
On Thursday, Timberlake announced that he will play a surprise gig at The Forum in north London immediately after his Brits show, which will be great - even if it is just a warm-up for his Beyonce collaboration.
Timberlake has ditched the futuristic style of his last album six years ago, 'FutureSex/LoveSounds', and instead the Grammy-Award winner takes it back to the true Hollywood glamour era, looking slick in a tux.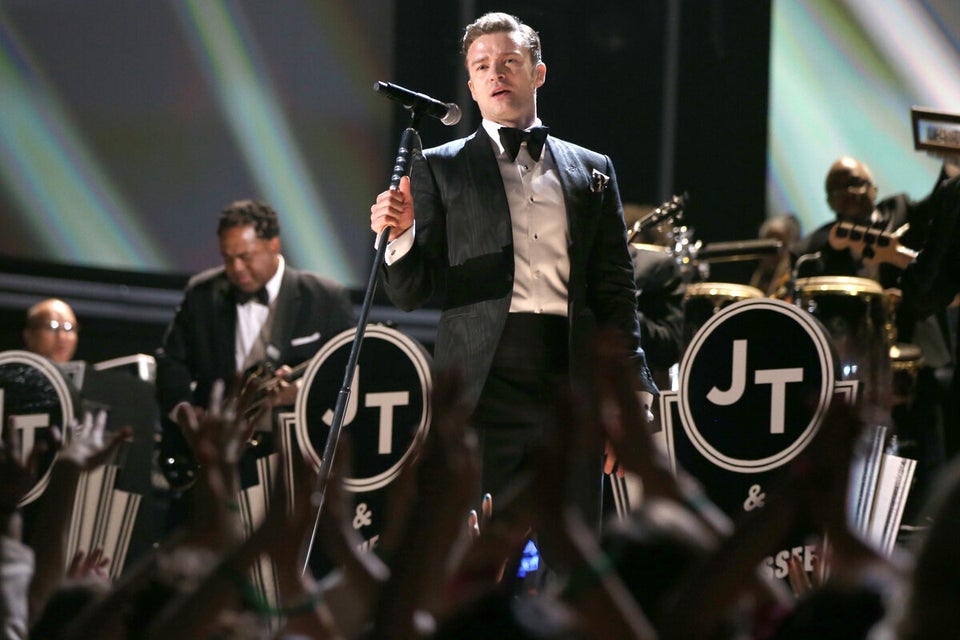 Justin Timberlake and Jay Z perform - The 55th Annual GRAMMY Awards - Show