Oscar Pistorius' murder charge over the killing of his girlfriend Reeva Steenkamp is potentially the denouement to one of the most drastic rise and falls of a sportsman. For Nike, it is a PR disaster which makes Lance Armstrong's doping confession appear tame.
Nike could not have known when they released a poster of Pistorius with the motto "The bullet in the chamber" that he would be accused of shooting a woman four times.
The first amputee runner to compete at an Olympic Games, he boasted a stylish nickname and has been a phenomenal success since his breakthrough at the Athens Paralympics in 2004 when he was just 17.
There were also the inspiring images of him 'racing' eight-year-old Ellie May Challis, who lost both her hands and legs at 16 months after contracting a severe case of meningitis, in August last year, as well as his support for a charity which raised awareness of landmines.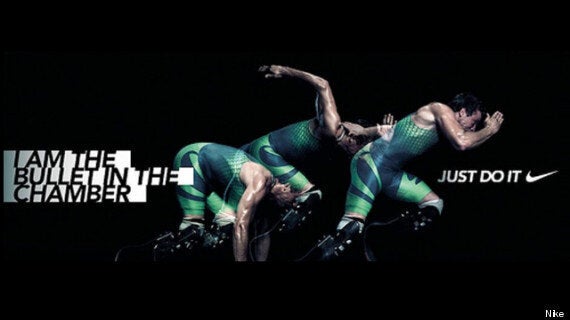 Nike pulled this advert featuring Pistoirus after his murder charge
Pistorius was known for keeping guns, yet who would have taken his tweet on 27 November literally when he said "Nothing like getting home to hear the washing machine on and thinking its an intruder to go into full combat recon mode into the pantry! waa." It is now tragically pertinent.
Rory McIlroy is not only the no.1 golfer in the world but he hitherto boasts a clean-cut image, with his only lapse coming when he arrived astonishingly late for his singles round at the 2012 Ryder Cup against Keegan Bradley. He made amends when he beat the American.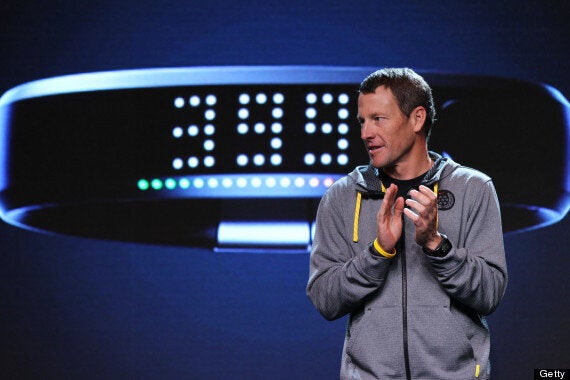 Armstrong lost his Nike sponsorship deal last year
Nike signed up McIlroy shortly after they deserted Lance Armstrong's sinking ship. They dropped the Texan in the face of "seemingly insurmountable evidence" and claimed Armstrong had misled them about his doping history. The sportswear giant must cringe at the first words of the below commercial from 2001 they allowed Armstrong to utter.
They would go on to make a similar mistake in 2008 when, in their genuinely inspiring Courage commercial, they featured Armstrong's recovery from cancer. Incidentally, it is unclear whether that is Pistorius running round the track at the close.
In November 2009 revelations about Tiger Woods' extra-marital affairs spread through the internet like a virus, causing one of golf's greatest icons to issue an apology on live television. Accenture, AT&T, Gatorade and General Motors severed ties with Woods and Gillette suspended advertisements featuring him. However, Nike, along with Electronic Arts and Tag Heuer retained him.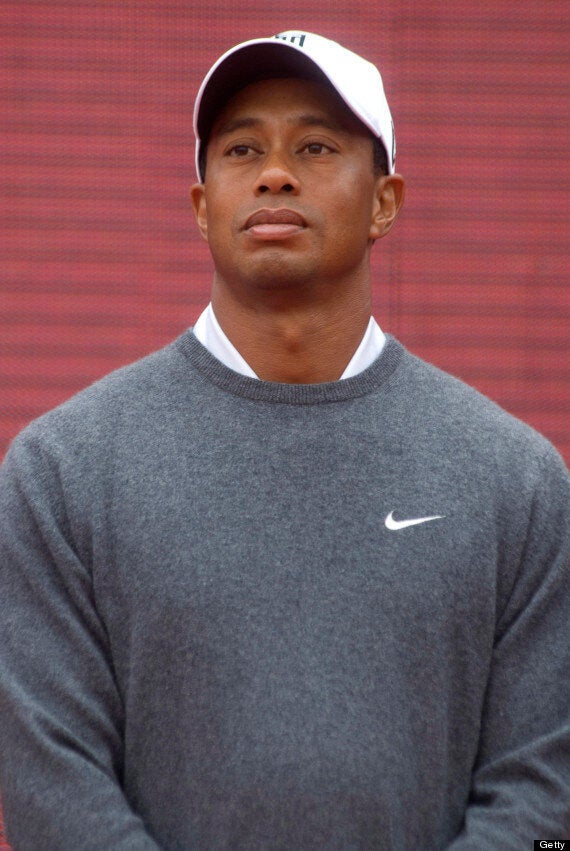 Nike did not desert Woods after his philandering was exposed in 2009
Similarly to Tag, Nike did not cut their links with Olympic sprinter Marion Jones after she became linked with the Balco drug scandal but opted not to renew her sponsorship contract in 2005.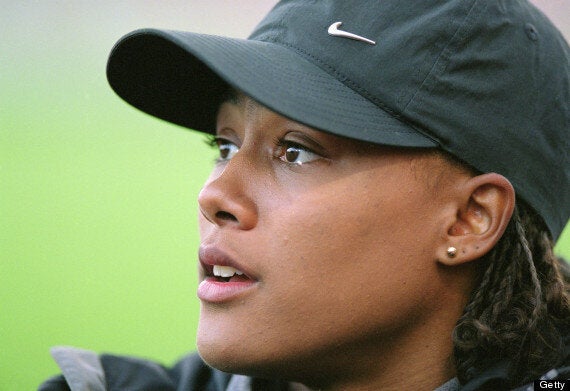 Jones appeared also appeared on Oprah, but couldn't save her reputation
Jones was stripped of her five Sydney 2000 Olympics medals after she admitted she lied to federal agents about her use of performance-enhancing drugs. She spent six months in prison the following year over a cheque fraud trial.