Ronaldo, the original, Il Fenomeno, was a great player whose legacy sadly was how fat he had become. Fat Ronaldo and Ronaldo was how one would distinguish him from Cristiano, but not anymore.
Not-so-fat-anymore Ronaldo revealed he had lost 37 pounds two months ago and now he's looking leaner than when he was playing.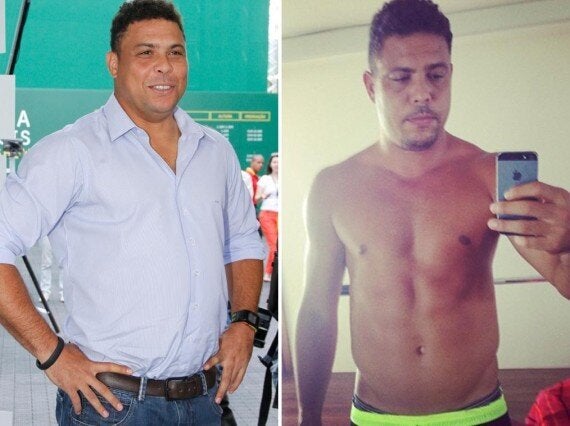 Ronaldo is more athletic after undergoing a drastic weight loss programme
He reached his goal of being able to play in a charity match with Zinedine Zidane just before Christmas and now comes a shirtless, Instagrammed photo of ripped Ronaldo.
The great man is still only 36 and did this when he was fat, so could a romantic comeback be on?