When we first clapped eyes on these pics of Boy George we thought they were old snaps of the singer taken back in his 80s heyday.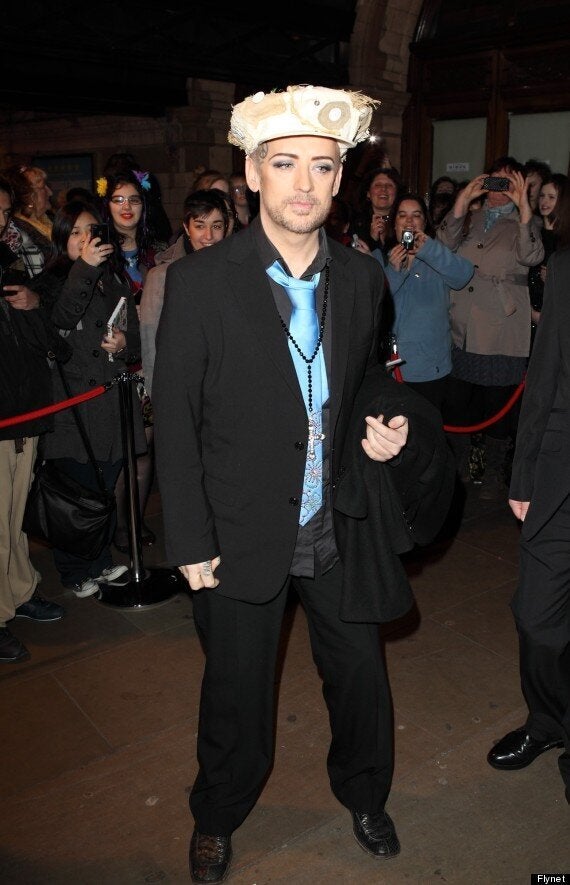 A slimline Boy George arriving for the WhatsOnStage.com awards in London at the weekend
This is the 2013 version of the Culture Club singer who stepped out in London this weekend looking half the size - and half the age - he did a year ago.
The 51-year-old star showed off his new slimline frame as he arrived for the WhatsOnStage.com Awards at the Palace Theatre.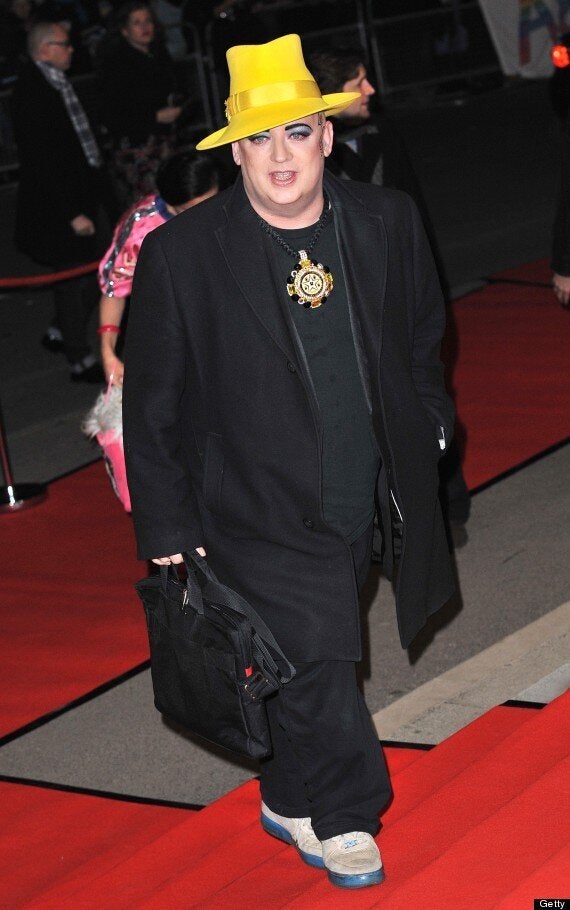 George pictured in 2010, before his weight loss
George revealed on Twitter that he's been following Amelia Freer's Freer Nutrition plan.
'Portion control. 5 hour gaps between meals. No coffee or tea, except at meals. Water & fizzy water between meals! No bread, sugar!' he tweeted.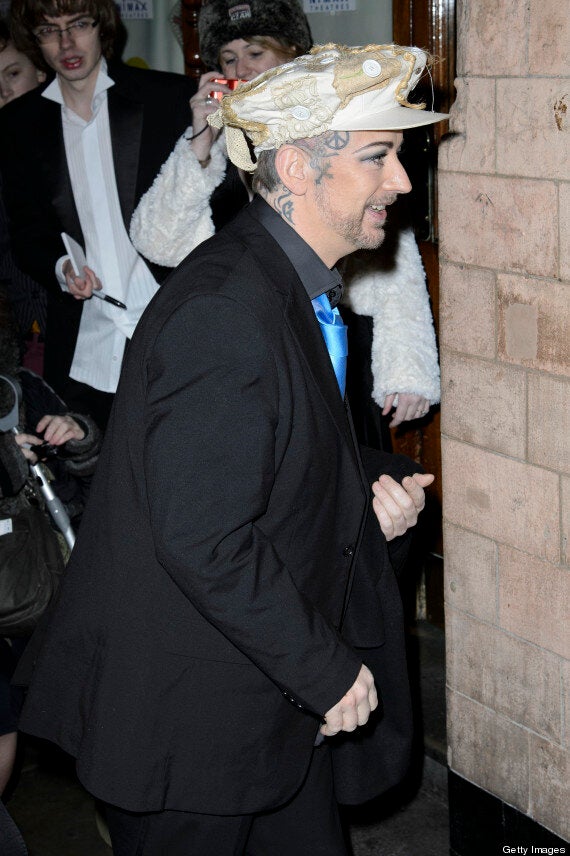 Well, it doesn't like much fun but it's definitely paid off. Looking good George!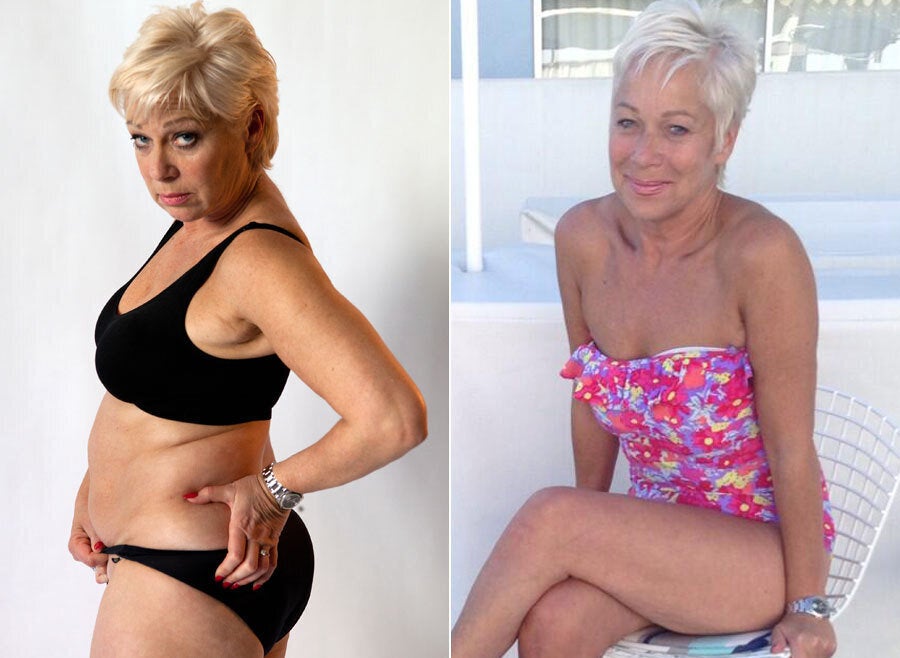 Weight Loss Stars
Related