Let's play a quick game of Spot the Celebrity Tourist. There is a very famous star enjoying the Brazilian sunshine in the below pic, but can you spot him/her?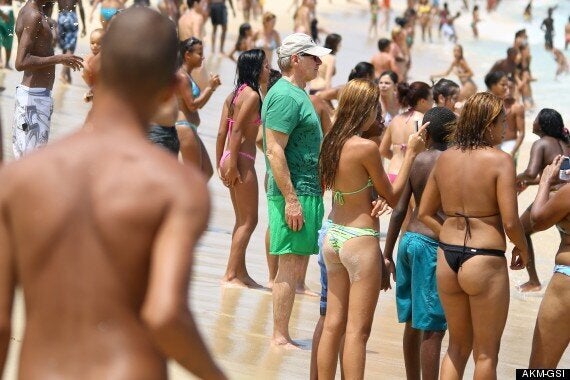 We jest of course. That gent in the green ensemble is actually Harrison Ford who obviously hasn't heard of the phrase, When in Rome...
The actor remained covered up amongst a sea of semi-naked Brazilians on Rio's Ipanema beach where he spent the day with his wife, Calista Flockhart and their 12-year-old son, Liam.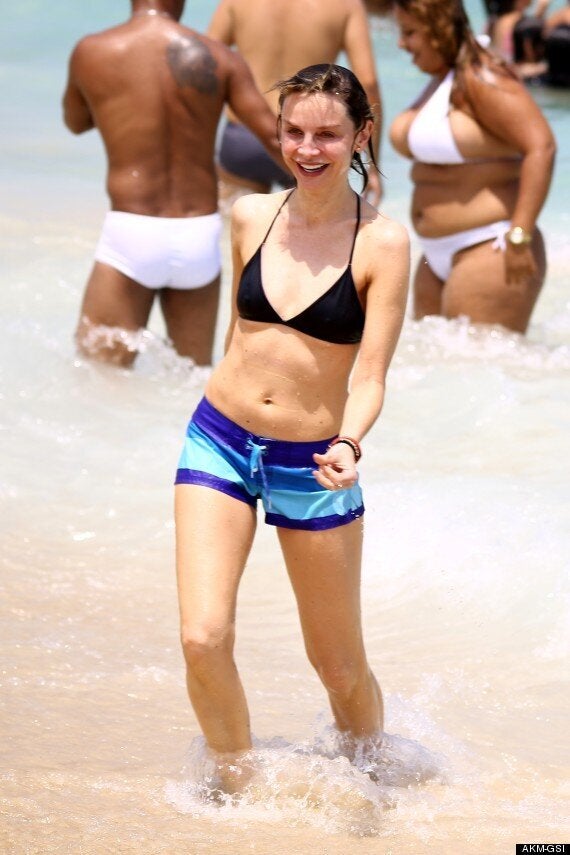 Calista Flockhart enjoys the surf at Rio's Ipanema beach
But the 48-year-old 'Ally McBeal' star wasn't quite so shy as she showed off her enviable figure in a black bikini top and blue shorts.
The family arrived in Rio last weekend ahead of the famous carnival.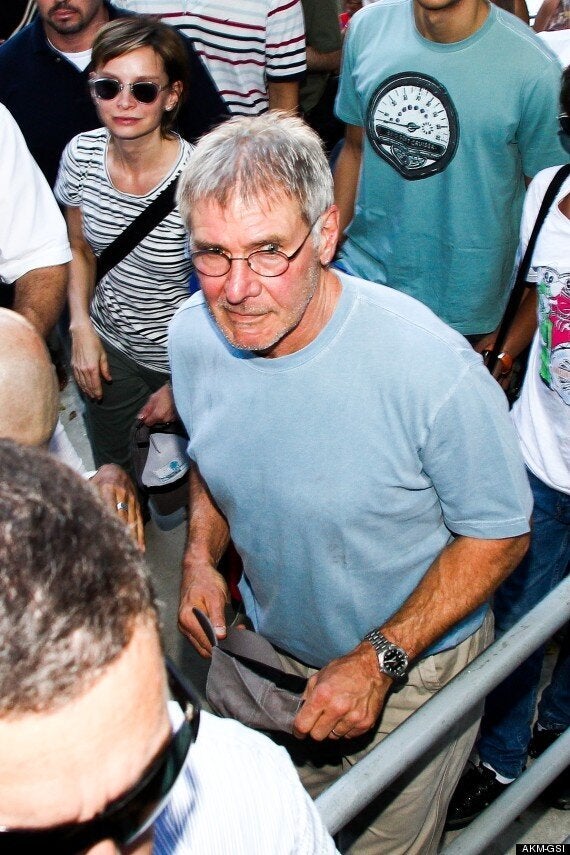 The couple took their son on a tour of a social housing project in one of the city's favelas
They also took a trip to one of the city's slums where they were given a tour of the Morar Carioca Verde social housing project, which helps change the lives of local children.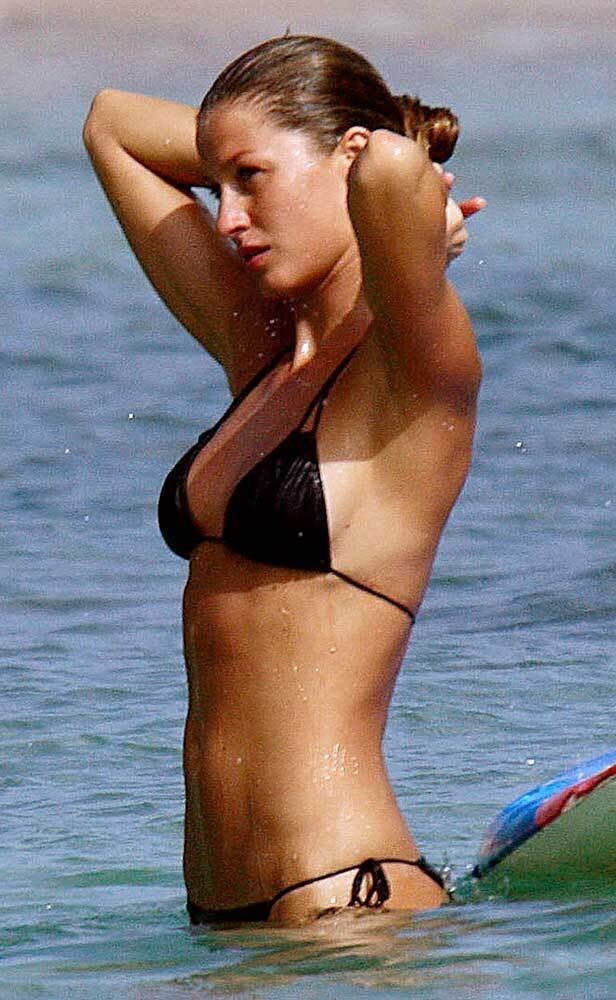 Beach Babes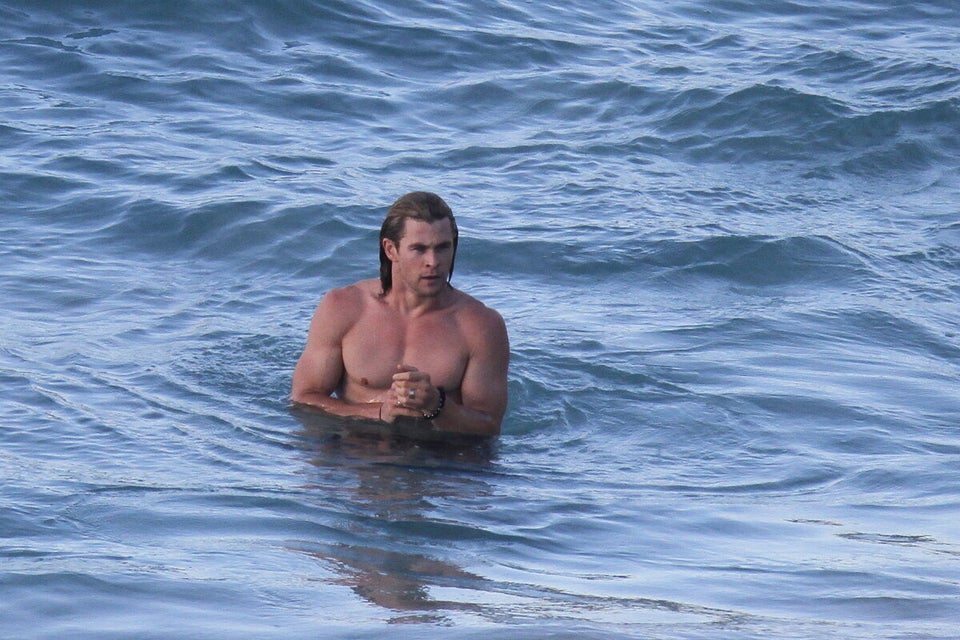 Beach Boys
Related