As we've seen on 'The Big Reunion', the pop industry can chew you up and spit you ou in a flash, so it's no wonder Harry Styles is lining up a plan B for when One Direction's world domination comes to an inevitable end.
The boybander made his debut as a DJ last night at Dominic Jones' London Fashion Week after-party at The Box nightclub.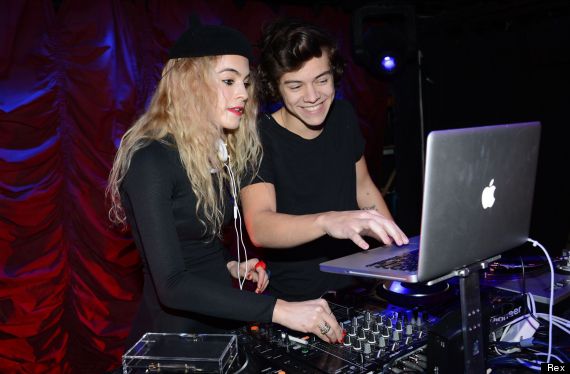 Although Harry got behind the decks, it didn't look like the novice was doing much of his own knob twiddling, with DJ Chelsea Leyland lending him a hand. Minds out of the gutter, please.
According to our fashion pals over at MyDaily who were at the bash (and were also lucky enough to meet Mr Styles himself) there wasn't any 1D hits in his set, instead he treated the crowd to a bit of Missy Elliott and Jackson 5.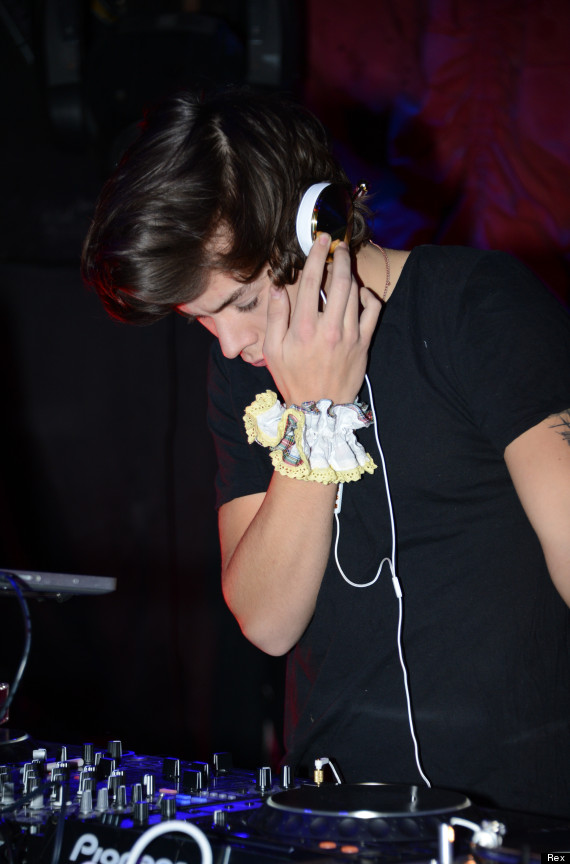 Despite recently being warned by label bosses over his womanising ways, Harry still tried to slink off into the night with a mystery woman, but eventually heeded the advice, heading home in a taxi alone. A source told the Daily Star Sunday that Syco bigwigs are worried 1D's love of the ladies is ruining their 'squeaky-clean' image.
"One Direction are having number ones all over the world but all anyone seems to be talking about is their relationships," the source said.
"Harry and Zayn were told the focus needs to move away from which girls they're getting intimate with and be more about the music.
"They've been told to behave themselves. Label bosses reminded them they're singers, not reality stars."
Errr, weren't they formed on 'The X Factor'?
HUFFPOST UK CELEB ON FACEBOOK | FOLLOW US ON TWITTER