Rihanna was on a high after unveiling her River Island fashion collection at London Fashion Week on Saturday night, but the party atmosphere soon turned sour after she was attacked as she left the launch.
The singer was left with a bloodied knee when a crazed fan hurled a bottle at her in a foul mouthed tirade over her reunion with abusive ex Chris Brown.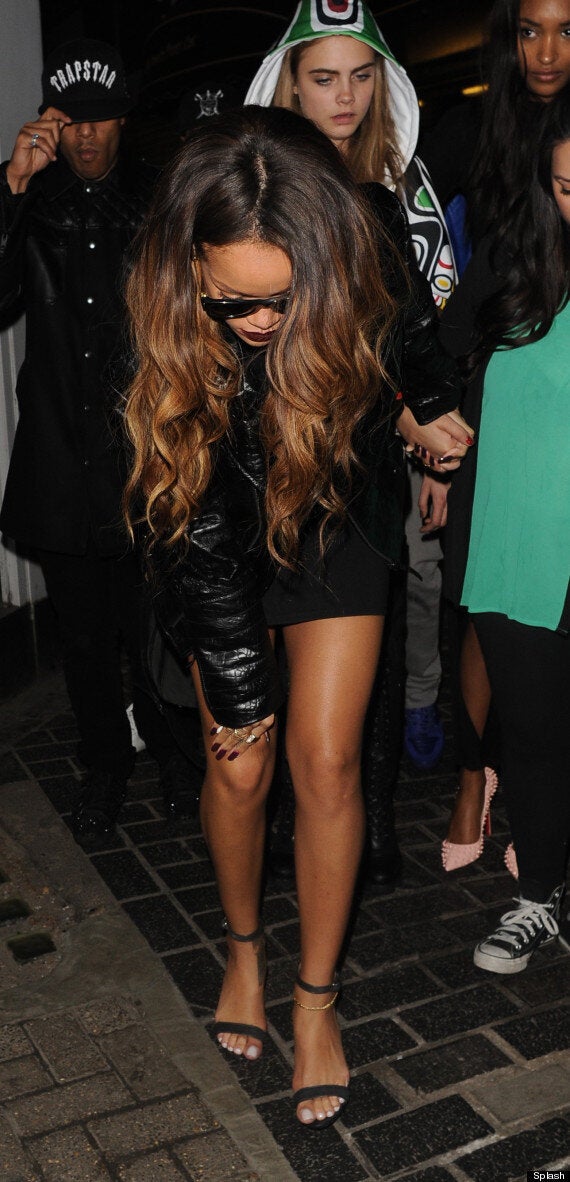 Rihanna nurses an injured knee after the attack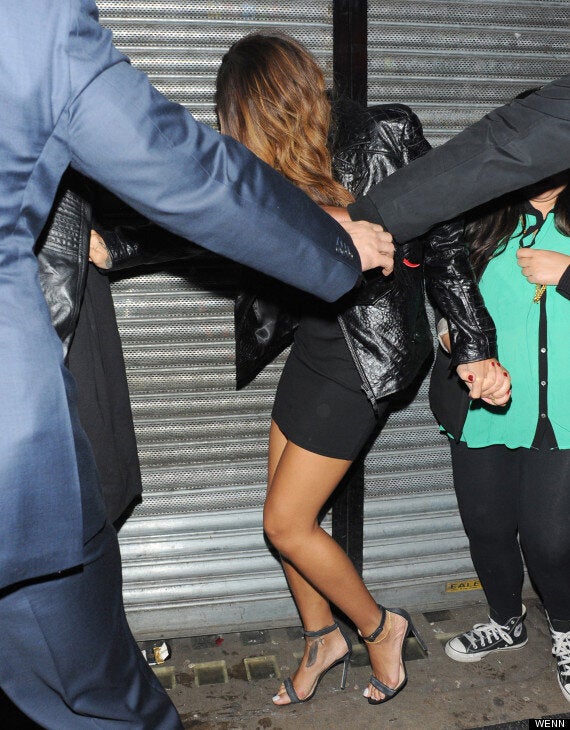 Rihanna fell against a metal shutter after a fan threw a bottle at her
A member of her security team who tried to run after the attacker then injured his leg and was taken to hospital for treatment.
Rihanna was heading home after celebrating her fashion launch at notorious London nightclub The Box with model of the moment Cara Delevingne and best pal Melissa Forde.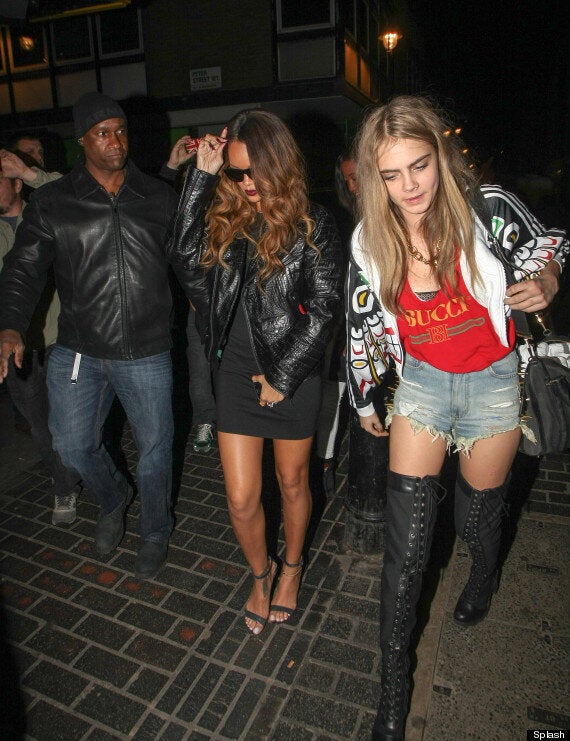 Rihanna had been partying with Cara Delevingne after her River Island show
The evening had begun with Rihanna keeping fans at her catwalk show waiting for an hour, only to put in a 10 second appearance at the very end of the nine minute showcase.
A source told The Sun: "She kept everyone waiting for a whole hour for the fashion show to start and only made the briefest appearance at the end. If you'd blinked, you'd have missed her.
"Everybody was expecting her to at least show her face for a few minutes at the afterparty, but she clearly couldn't be bothered."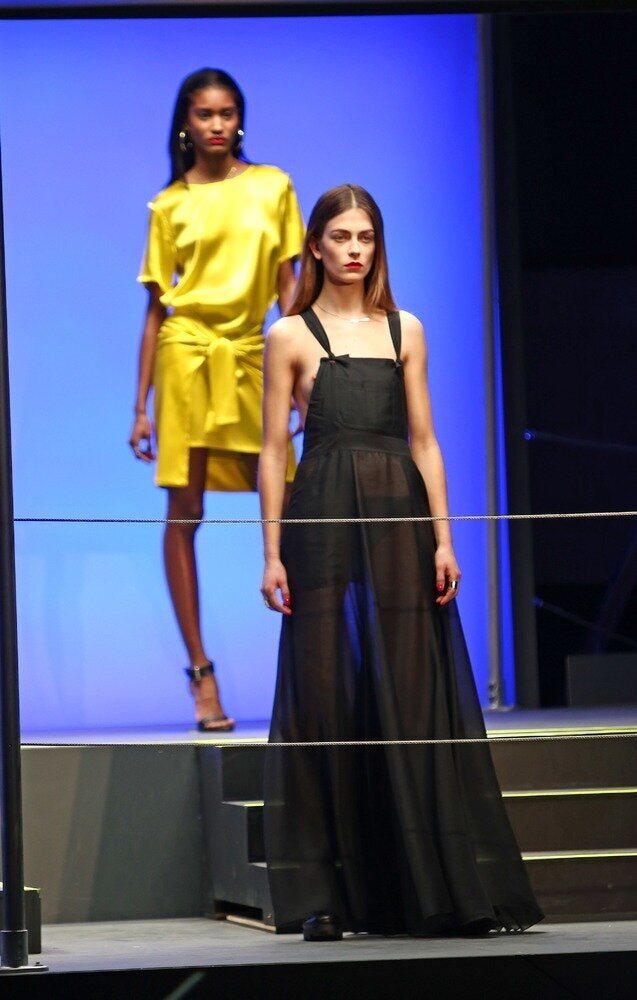 Rihanna For River Island AW13
Related