Rylan Clark could have the last laugh over his critics, as 2013 is reportedly set to see him become a millionaire.
As long as the Essex star, who divided opinion when singing on last year's 'X Factor', doesn't splash his cash on too much designer clothing - he could see a cool £1m in his bank account by the end of 2013.
Now! magazine reports the flamboyant star has cashed in since appearing on 'Celebrity Big Brother', which earned him £250,000 for just appearing inside the house. His naked stunts caught on camera could only have helped boost his entertainment appeal.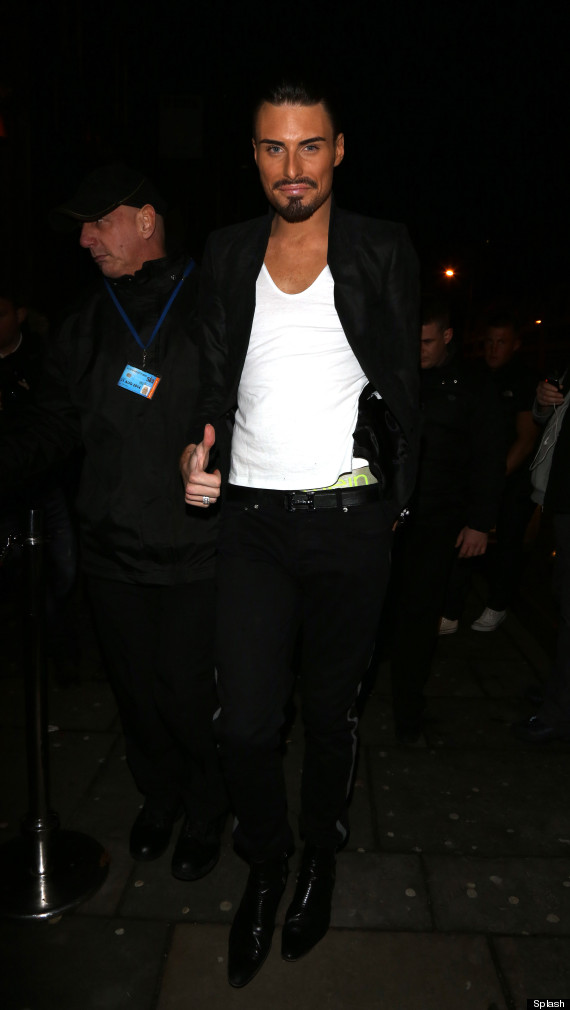 Rylan arrives at Privilege nightclub in Liverpool
He also reportedly scooped £75,000 for presenting on 'Daybreak' and £35,000 for the X Factor tour.
Along with his income from his fake tan range (£400,000), CD release, interviews and appearances, he could earn a cool £1,436,000 this year.
He's also been tipped to replace Olly Murs on the 'Xtra Factor', another nice little earner that could see him reach the £2m mark.
Rylan has become a favourite to present the spin-off show with Caroline Flack, after Olly admitted he may be too busy to host the show this year as he plans to crack America. Could Olly Murs be replaced with Rylan Clark?
"Every series needs a bit of Rylan style. It's the dream job, especially coming from the show," Rylan told the Daily Star.
"Not sounding big-headed but if you talk about 'X Factor' from last year there's three whose names you will bring up and I'd like to think I would be one of them."
Speaking of having to quit the show, Olly previously told Heat magazine: "To be honest, the way my career is going in terms of music and internationally it looks unlikely that I'll be able to do it.
"It's an amazing part of my career and working with Caroline has been great."