Usain Bolt has often spoken of his desire to swap the track for the football pitch but last week the World's Fastest Man opted for the court in the NBA All-Star Celebrity match.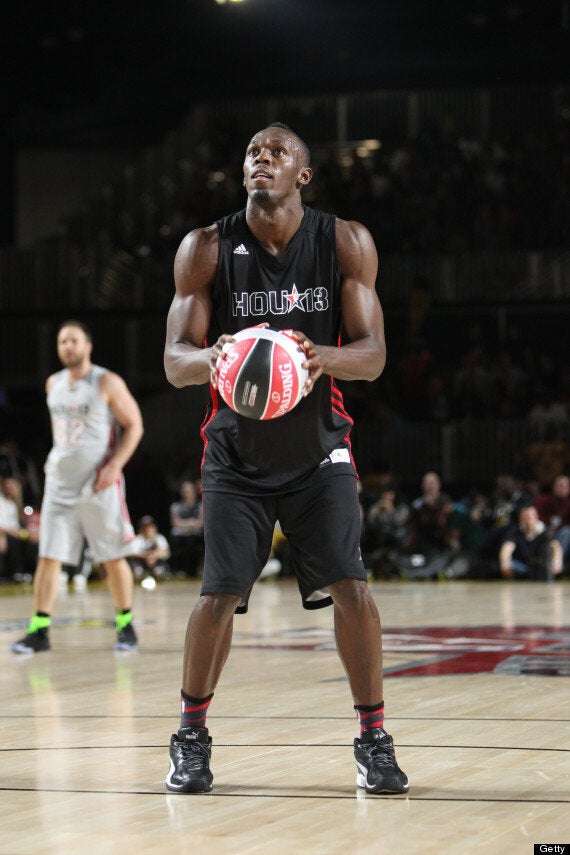 Bolt successfully passed himself off as a basketball player
However it was diminutive comedian Kevin Hart, who is about 5ft 2ins, who was voted the game's MVP despite scoring only five points. Hart and his West Coast team trounced their Eastern counterparts, which included Bolt, 58-38.
Bolt did hit a slam dunk, but those two points were the only ones he tallied.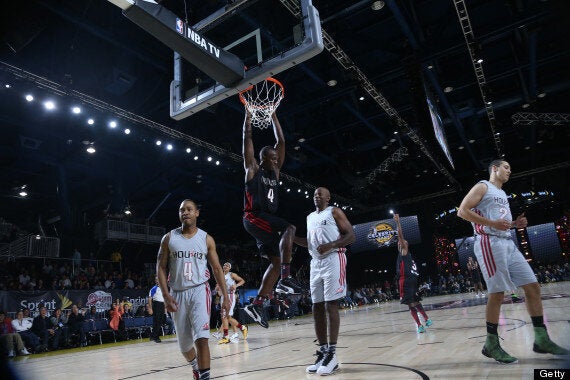 The Jamaican also commented on Oscar Pistorius' murder charge for the death of girlfriend Reeva Steenkamp.
"I still can't really follow what happened," he said. "I'm still trying to process it, really. I'm just trying to listen to what's going on, see what's going on. But for me it's like, just 'wow'. I don't know what to think."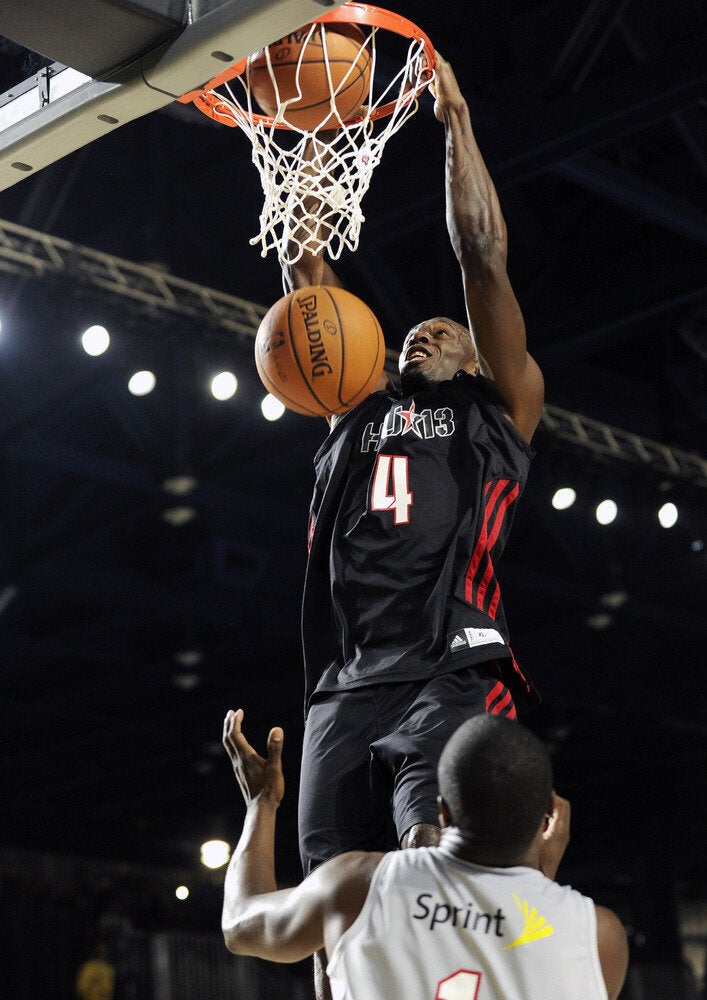 Usain Bolt does basketball
Popular in the Community