Tim Roth, one of the UK's most successful actors in America, has come home for the gruelling family drama, 'Broken', and HuffPost UK are pleased to host an exclusive clip - see above.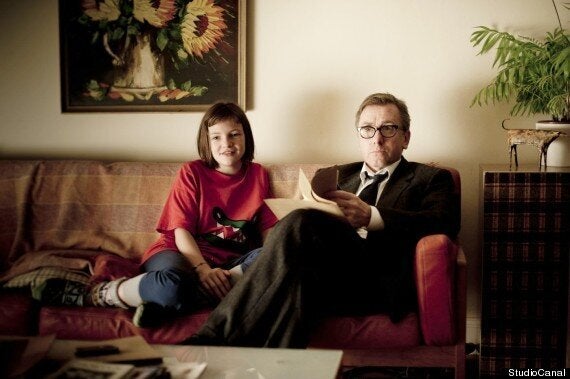 Tim Roth with young co-star Eloise Laurence in 'Broken'
Rufus Norris's directorial debut, which took home the top prize for Best Film at the British Independent Film Awards last year, tells the story of well-meaning but emotionally preoccupied solicitor Archie (Roth), and his free-spirited daughter Skunk (Eloise Laurence).
The routine of their family, together with brother Jed and au pere Kasia, is thrown asunder when Skunk witnesses a violent attack on their neighbours' son. This has consequences for all of them, as well as Kasia's boyfriend Mike (Cillian Murphy), who is also a teacher at Skunk's school.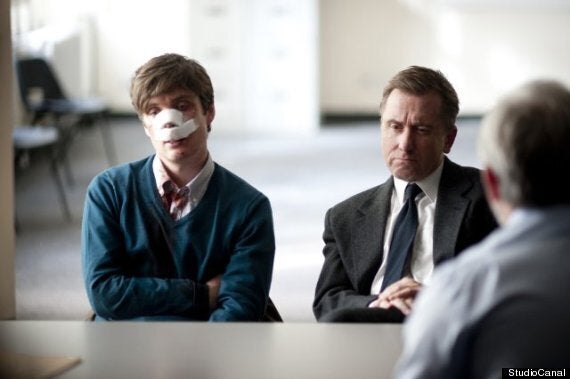 To find out how Cillian Murphy ended up like this, you'll have to see the film...
The film collected another gong at the same awards for Best Supporting Actor for Rory Kinnear, in the surprising role of volatile, vulnerable neighbour Bob Oswald, singularly ill-equipped to look after his wayward daughters, all of which has repercussions for themselves and neighbours, including a delightfully underplaying Denis Lawson.
Broken is in UK cinemas from 8 March. Watch the trailer below...
Popular in the Community