Ferran Soriano, the Manchester City chief executive, has been accused of authorising payments for "spying" during his time as financial vice-president of Barcelona.
The Catalonia Public Prosecutor's Office says Soriano and former Barça managing director Joan Oliver are being investigated for criminal liability, after it was alleged by the duo helped the club's former president Joan Laporta by illegally monitoring communications.
Soriano is alleged to have ordered a company called Cyber Experience to install an internal server called Encase Enterprise - which would flag up emails with certain key words - and meetings were also arranged to keep Soriano informed of findings.
Catalan prosecutors have also discovered Barça paid a private detective agency a total cost of £56,000 to compile dossiers on four presidential candidates.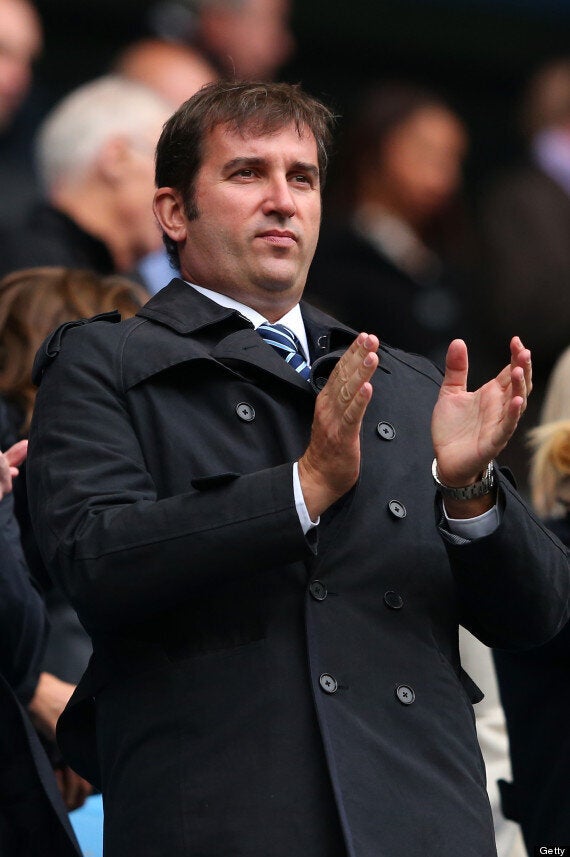 Soriano joined City last year
Laporta, who became Blaugrana president in 2003 and relinquished the role eight years later, oversaw the most successful period in Barcelona's history as the club won three Champions League titles and five Primera Ligas.
According to the Telegraph, City were not aware of the accusations levelled at Soriano however the Spaniard is "relaxed" about the situation.
Soriano replaced the gaffe-prone Garry Cook as the Citizens' chief executive after he left the club in September 2011, having mocked Nedum Onuoha's cancer-stricken mother in an email. Dr Anthonia Onuoha passed away recently.
Soriano, 45, departed his role at Barcelona in 2008 and joined City four years later. Txiki Begiristain, another key memeber at Barça when director of football between 2003 and 2010, followed him to Eastlands in October 2012. It has been claimed Soriano gave a "declaration of honour" to the Blaugrana he would not return to the club for personnel.