Richard Gere has revealed he's pretty bemused by his belated return to the Oscars stage, 20 years after he was banished by the Academy from taking part in the ceremony.
1993 saw the 'Pretty Woman' star banned from a presenting role during the show, after he used his time at the podium to denounce the Chinese government. Gere is one of the world's most high-profile activists for Tibet, and is permanently banned from entering China because of his work, and association with the Dalai Lama.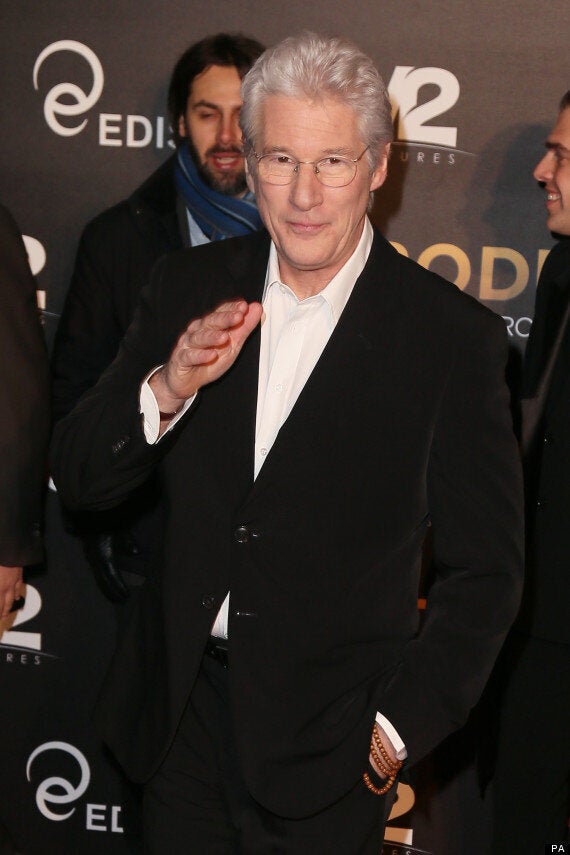 Richard Gere is returning to the Oscars, two decades after he was banned by the Academy from taking part
But, it seems, unlike the Dalai Lama, he's served his time in exile. As Gere told HuffPost UK in London, "Apparently, I've been rehabilitated. It seems if you stay around long enough, they forget they've banned you."
So, he'll be jetting into LA at the weekend, to join his fellow 'Chicago' cast mates - Renee Zellweger, Catherine Zeta Jones and Queen Latifah - on stage for a musical reunion, ten years after the film won Best Picture.
Who else is performing? See below
Gere, whose first Hollywood hit 'Looking for Mr Goodbar' came in 1977 and has enjoyed a perch of pretty much steady stardom ever since, is looking forward to his return with predictable serenity...
"I know everyone at this point. It's like going to the Golden Globes, we all know each other, it's like going to a big wedding family party, that's really what it is."
And any downside? "They're just sooo long, so undoubtedly long."
Here are some of Oscars' more awkward speeches...
Awards ceremony producers Craig Zadan and Neil Meron are boasting an A-list roster on Hollywood's biggest night, with Barbra Streisand, Norah Jones and Adele all set to perform. There's even talk that they're running out of dressing room space... "Some of them are musical, some of them are dramatic and some of them are comedic," says Zadan.
At least the actor won't have to worry about perfecting his loser's smile on the night. He was Golden Globe-nominated for his role in upcoming thriller 'Arbitrage', but hasn't made the cut in the Oscars shortlist. Hot favourite for the Best Actor award on Sunday evening is 'Lincoln' star Daniel Day-Lewis, with 'Silver Linings Playbook's Bradley Cooper the rank outsider.
Related