This week in pictures has seen us transfixed with the ongoing court case surrounding Olympic athlete Oscar Pistorius.
The 26-year-old, who is charged with murdering his model girlfriend Reeva Steenkamp was granted bail on Friday.
The best of British talent was showcased again this year in a star studded Brit Awards. The Duchess Of Cambridge finally debuted her baby bump for the first time during her pregnancy and models graced the catwalk as London Fashion Week 2013 kicked off with an impressive number of A-list celebs perching the front row. And that's not even mentioning Prime Minister David Cameron playing a game of cricket at the Oval Maidan during his visit to India. Howzat!
Take a look at our pictures of the week and you can choose the best image by voting on our interactive slideshow.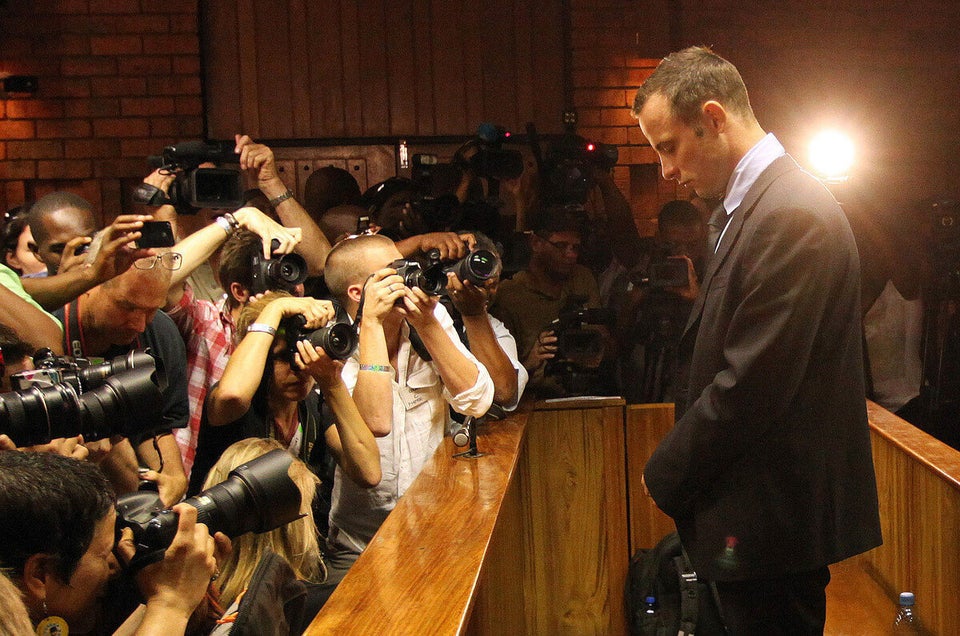 Best Pictures Of The Week - You Decide