Because the British writer/director/all-round gun is stepping into hallowed American territory, teaming up with Kermit, Fozzie and co for the new 'Muppets' caper.
But, judging by the clip above, he's not too overwhelmed by his furry co-stars. Nor they by him.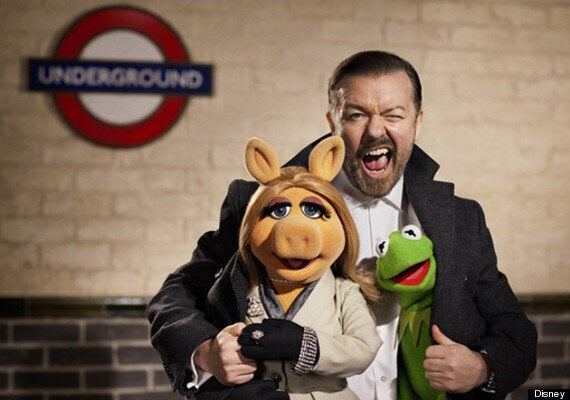 Ricky Gervais bonds with his co-stars ahead of the release of 'Muppets... Again!'
The film, not due on screen for over a year, also features appearances from Tina Fey, Ray Liotta and the double Oscar-winner Christoph Waltz, but obviously the central star wattage will be coming from screen diva Miss Piggy.
'The Muppets... Again!' will be in UK cinemas from.... 21 April 2014! So, in the meantime, here's this...
Popular in the Community