West Ham versus Tottenham is one of the curious Premier League rivalries. Although they are both London clubs their proximity isn't particularly close, one team has suffered two relegations this century while the other is annual pretenders. Yet their supporters detest each other to a sickeningly derogatory extent. To paraphrase Dr. No, "East, North, just points of the compass, each as stupid as the other."
The geography is more important than it is perhaps given credit for. East end London is associated with the full-blooded Englishman, popularised by a 27-year-old soap opera. Then there is its unsavoury history; the anti-semitic Fascist march in 1936 and the mid-1970s anti-Asian violence, which culminated in the murder of 25–year old clothing worker Altab Ali in 1978 by three white teenagers in what was a racially motivated attack. North London meanwhile is synonymous with its united Jewish communities.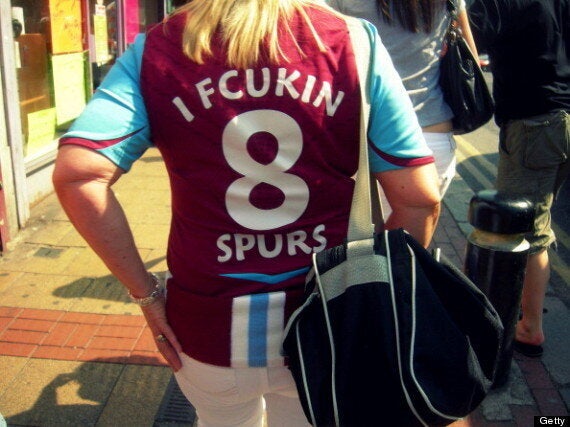 A certain clothing brand will be happy
Despite these differences, the Tottenham-West Ham fixture didn't take its its darkest turn until November when some away fans fans aired anti-Semitic chants at White Hart Lane, in reference to Spurs' Jewish identity. They made hissing noises and chanted "Adolph Hitler, he's coming for you." Travelling Tottenham fans have experienced the scarier side of European football when attacked by Fascist fans in Rome and Lyons, but the idiocy of British citizens glorifying what the Nazis did is breathtaking. Football has a tendency to be outraged by chants which don't warrant such a Helen Lovejoy response, but those West Ham fans' actions did.
Portions of Arsenal and Chelsea's support have piped up with anti-Semitic insults in the past but the recentness of West Ham's faction doing so has intensified the edge between them and Tottenham. Spurs' Europa League second leg with Lyons ensured this would be a fixture played as early as Sunday, but the Monday evening kick-off is a surprise considering the growing animosity.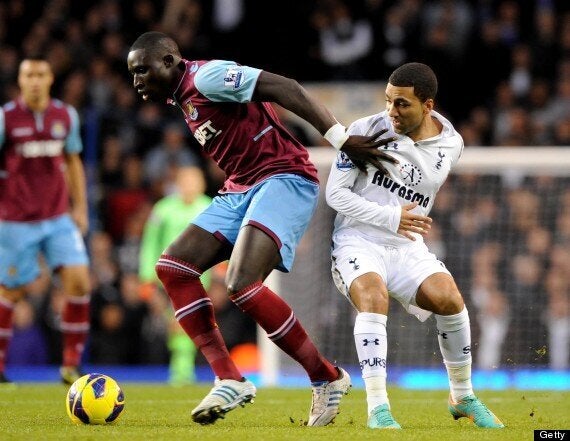 Tottenham beat West Ham 3-1 in November
Sam Allardyce did not help matters when he failed to condemn the supporters in his post-match press conference and may not be allowed to forget that at Upton Park. However there is an occasion which will be commemorated that may unite both sets of supporters.
Twenty years gone, but never forgotten, Bobby Moore's legacy will be celebrated at the Boleyn Ground the day after the anniversary of his death from bowl cancer in 1993. A mosaic depicting his famed number six shirt will be displayed before kick-off, along with a minute's applause, in what should generate a vociferous atmosphere. Irrespective of club loyalties, Moore's majesty allies fans.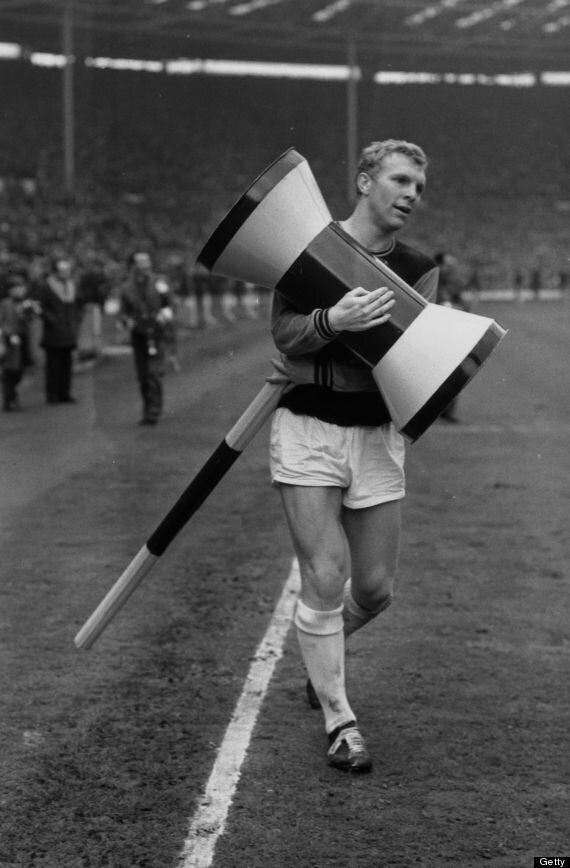 Bobby Moore after West Ham's 1964 FA Cup win
It would be a pity if the terraces' toxic tunes dominated a fixture which has enthralled a couple of times in the Premier League era. The timing of this evening's kick-off evokes memories of the teams' March 1997 clash when they fought out a classic encounter in conditions not dissimilar to those in the film Twister. West Ham triumphed that night but 10 years on were on the receiving end of a 4-3 ding-dong.
2-0 up and then 3-2 up, they lost the game in stoppage-time when Canadian Paul Stalteri reprieved the avaricious Jermain Defoe for a stunning 4-3 Tottenham win. A game which had a great celebration from Carlos Tévez and an even greater free-kick from Dimitar Berbatov, Mark Noble was seen weeping after the final whistle as bottom club West Ham seemed destined for relegation. However it proved to be the catalyst as they won seven of their nine remaining league games, confirming their top-tier status on the final day of the season.