Here is the moment Jennifer Lawrence got even more amazing (if that's actually possible) when she was left totally star struck after Jack Nicholson interrupted a backstage Oscars interview to flirt with her.
The Best Actress winner was being quizzed by 'Good Morning America', when the veteran actor ducked in to tell her how much he loved her.
"You did such a beautiful job," Jack said, leaving Jennifer visibly gobsmacked. "I didn't mean to crush your interview. I want to congratulate you."
"Yeah, you're being really rude," she wittily replied. Oh, how we LOLed.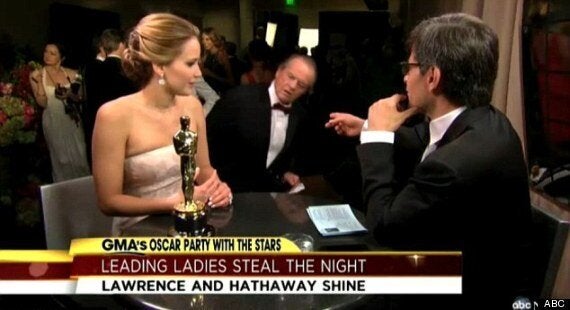 Jack continued: "Enjoy the night and I loved seeing the movie, it was great."
"Oh my god, thank you," Jen gushed, "I loved all of your movies."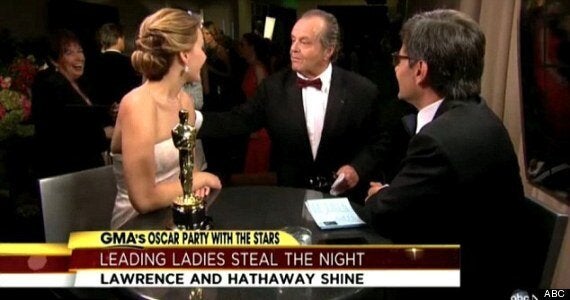 As the 'Batman' star attempted to flirt with her further, he said: "You look like an old girlfriend of mine."
"Oh really? Do I look like a new girlfriend?" Jennifer quickly replied. Again, LOL.
"I thought of that!" Jack added.
As she then tried to collect herself to carry on with the interview, she said: "Oh my god, is he still here?", as Jack showed his persistence by shouting out: "I'll be waiting!"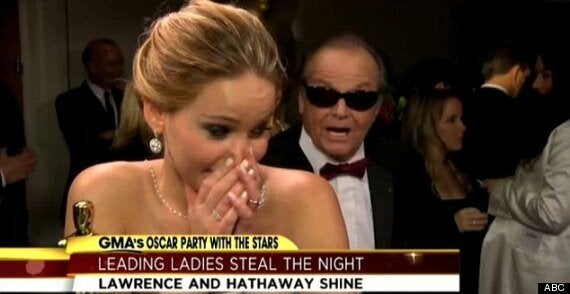 Watch the amazing moment in full by playing the video above.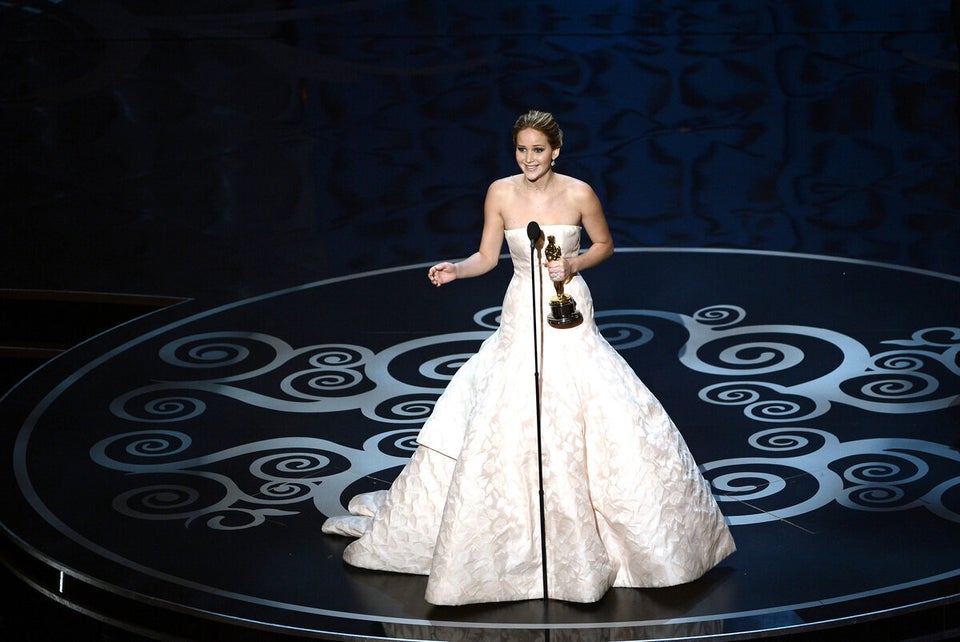 Jennifer Lawrence At The 85th Annual Academy Awards
Popular in the Community