Justin Timberlake is teaming up with Marcus Mumford of Mumford And Sons to record the soundtrack for the Coen Brothers new movie.
The 'Suit & Tie' singer confirmed the collaboration to Capital FM, revealing he worked on new movie Inside 'Llewyn Davis' with Marcus' wife Carey Mulligan and Oscar Isaac, about a musician trying to make it in New York in the 60s. Justin revealed: "There's a Coen brothers movie coming out soon and I was lucky enough to work with Oscar Isaac and Carey Mulligan. And coincidentally I did work with Marcus Mumford on the soundtrack, so I became very good friends with them.
"Marcus and myself, we all kind of worked on the music together and I don't know any other world where we would have the opportunity to collaborate like that but it was so much fun.
"So not only will that be a great movie, but the music to it will be fantastic."
The film does not yet have an official release date, but is due out sometime this year.
It also stars John Goodman, F Murray Abraham, Adam Driver and Garrett Hedlund.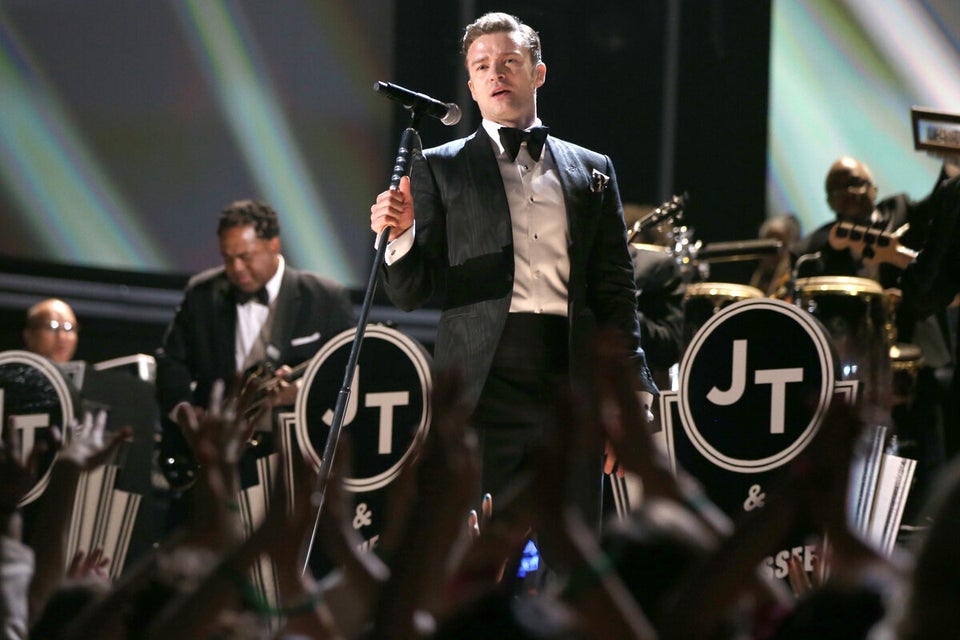 Justin Timberlake and Jay Z perform - The 55th Annual GRAMMY Awards - Show
Popular in the Community