More than 200,000 people are expected to flood St Peter's Square on Wednesday for what will be the last audience with Pope Benedict XVI, before his resignation on Thursday.
Eight times the normal crowd are expected to attend, with the Pope driving round the square in his white "popemobile".
No kissing of the pontiff will occur to prevent any favouritism of pilgrims, atican spokesman Federico Lombardi told AFP.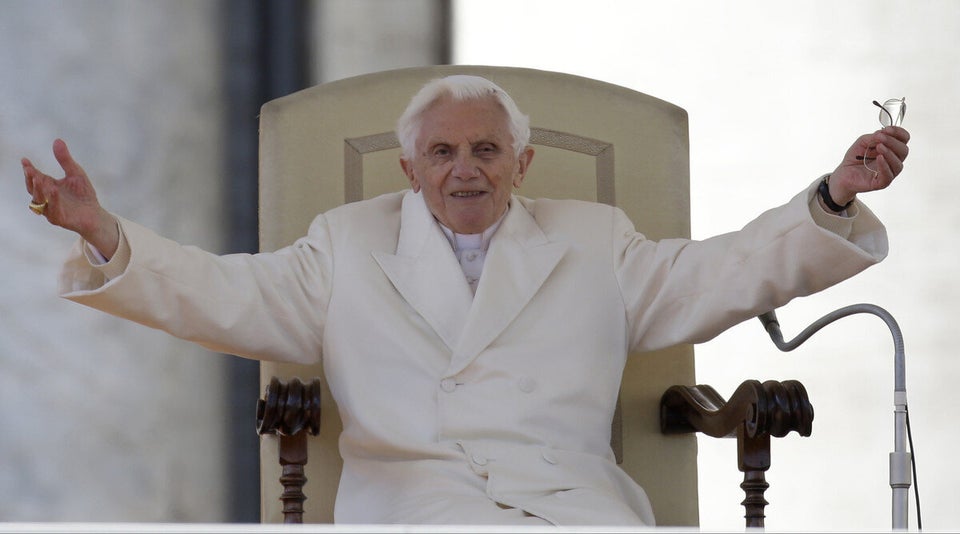 Pope Benedict XVI Holds His Final General Audience Before His Retirement
The Vatican spokesman, the Rev. Federico Lombardi, said Tuesday that Benedict himself decided on his name and wardrobe in consultation with others, settling on "Your Holiness Benedict XVI" and either "emeritus pope" or "emeritus Roman pontiff."
Lombardi said he didn't know why Benedict had decided to drop his other main title: bishop of Rome.
The Vatican's said he would continue to be know as Benedict XVI, but be called "emeritus pope" in his retirement, referred to as "Your Holiness" and continue to wear the white cassock.
After retiring, he is expected to trval to Castel Gandolfo, his summer residence, by helicopter.
He will surrender his gold ring of office, known as the fisherman's ring, and his personal seal will be destroyed in the same way as when a pope dies, the BBC reported.
He will also retire his red leather loafers, and opt for a more muted brown in his retirement, wearing brown shoes hand-made for him by a craftsman during a brief visit to Mexico last year, the Vatican said.