Derek Episode 5 found the entertainment committee hard at work coming up with a cabaret - the result 'Duran Duran: The Play', based on Kev's script, circa 1998.
More diverting was the arrival of Deon (Doc Brown), here to carry out his community service for nicking trainers, but determined to prove his individuality with his rapping in the repair cupboard. Cue a timely rant from Dougie, who just wanted to be left in peace to repair the DVD player. Is EVERYTHING still broken?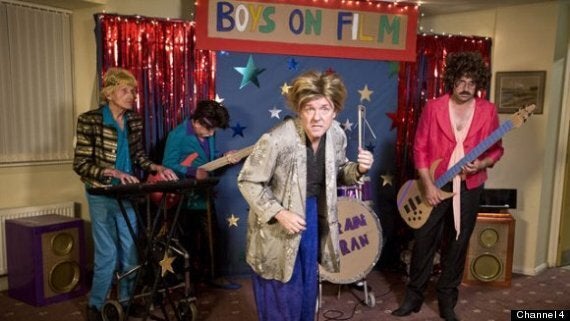 'Derek' Episode 7, and time for a party
Instead, he was treated to one of Derek's life lessons, and showed some kindliness. His reward, some strange flirting with Vicky - "you look like a nurse". And, sure enough, his eyes were opened, just as hers had been.
And always, the looming prospect of 'Duran Duran: The Play', with one of the residents looking not a million miles from Nick Rhodes on the keyboard, and even dreadful Kev showing a human side with stage nerves before he thanked everyone for coming - "as though they've got any choice in the matter" - thankyou, Mr Pilkington, still despairing of his lot, still there.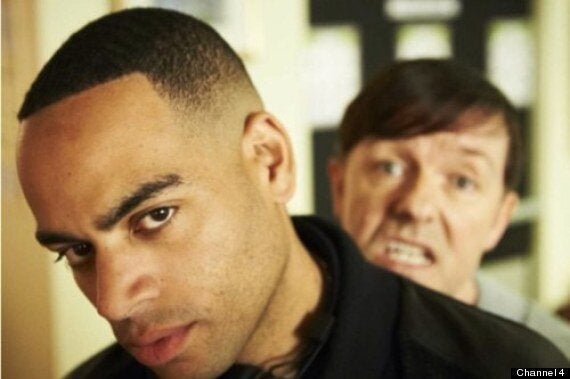 Deon treated the residents to an impromptu rap on having his eyes opened
This episode didn't hit the heights of last week's euphoric beach outing, but, even amid the shambles of the cabaret, the residents laughing at, not with, the "band", rescued by a rap from Deon, the series continues to extend its quiet power, and cement its place in my affections. Ricky Gervais has said this is the best thing he's ever done, and I'm starting to wonder if he might not have a point.