Sue Perkins debuted her brand new comedy 'Heading Out', looking at the travails of lesbian vet Sara, dealing with the onset of her 40th birthday, a new girl on the sofa, a dead cat... and the small matter of not being out to her parents.
The humour was swift-moving enough, with Sara inventing an absent salesman boyfriend for the benefit of the furrowed-brow parents. Not just any old absent salesman, but a French one, who sold prosthetic legs... of course.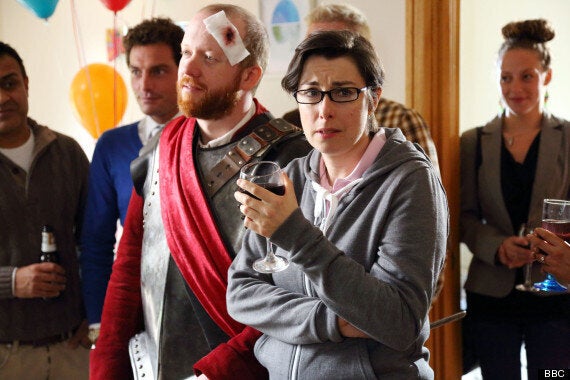 Sue Perkins writes and stars in 'Heading Out'
As the writer on this too, Perkins packed it all in... ruminations with her cleanliness-obsessed best friend, her dealings with the feline crematorium manager, a disastrous netball match, a sweet meet-cute in the park with an errant dog owner, an equally disastrous surprise party - attended by not one but two potential girlfriends, as well as the aforementioned dead cat.
I had fears that the ever-likeable Perkins, like Simon Amstell in his Grandma's House, would be too familiar a face for us to lose ourselves sufficiently in this suburban caper. But her warm persona transferred robustly to the drama, which was set up perfectly for next week's therapy session with netball soldier turned life coach Toria (The Thick of It's Joanna Scanlan). In a word: Very promising (okay, two then).
Popular in the Community