A Chinese woman who wore a fake baby bump to encourage train passengers to offer her their seats was rumbled after the silicone belly slipped out of her shirt and dropped to the floor of the carriage.
Incredibly, the woman – named as Zhang – then contacted her local commercial bureau, to complain about the poor quality of the false stomach, The Beijing News reported.
Zhang, who paid 300 yuan (£31) for the "very realistic" silicone belly, claimed the belt tying it to her waist came loose, leaving her "found out and mocked" by other passengers, The South China Morning Press said.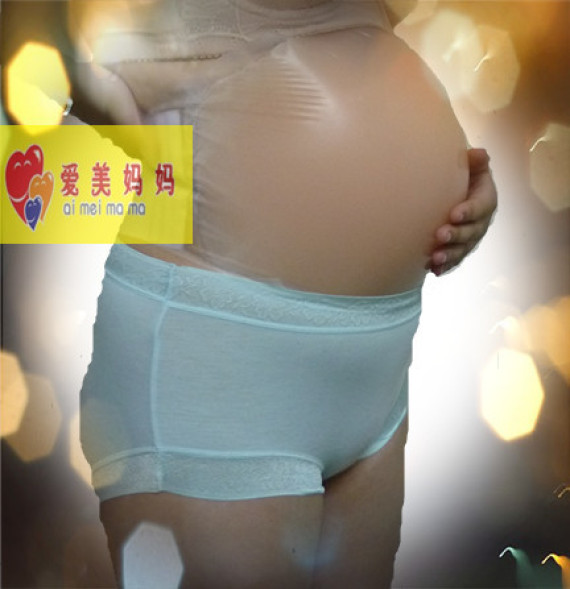 The brand of the stomach is not known, but the model above is available for £67
Yet the Liyuan Industrial and Commercial Bureau rejected her complaint saying Zhang had not "purchased or used commodities, or received services, as a consumer should for daily use".
Zhang has been blasted as "shameless" and "disgraceful" for the stunt in a country where more than 2.1 million people ride the subway.
China's People's Daily ridiculed Zhang in an editorial, asking "who exactly shows the poor quality?"
A report in Want China Times says fake pregnancy bellies have become a hot online shopping item in the country.
It said: "Shoppers use the items — among other reasons — for faking a pregnancy before adopting a child, to avoid being laid off at work, and to enjoy the privileges to which pregnant women are accustomed."