Manchester City youth player Courtney Meppen-Walter, 18, was today jailed for 16 months at Manchester Crown Court for causing the death of a brother and sister by careless driving.
Meppen-Walter, 18, was behind the wheel of a Mercedes C220 saloon doing nearly double the 30mph speed limit when he hit a Nissan Micra emerging from a side street.
The Nissan driver, Kulwant Singh, 32, from Salford, and his sister, front-seat passenger Ravel Kaur, 37, from Cheetham Hill, Manchester, were both killed.
Moments earlier, the defendant had been "jockeying" and "playing games" with a friend in a VW Golf along a nearby dual carriageway.
After the smash, a witness told police: "That's what you get when you mess around on roads."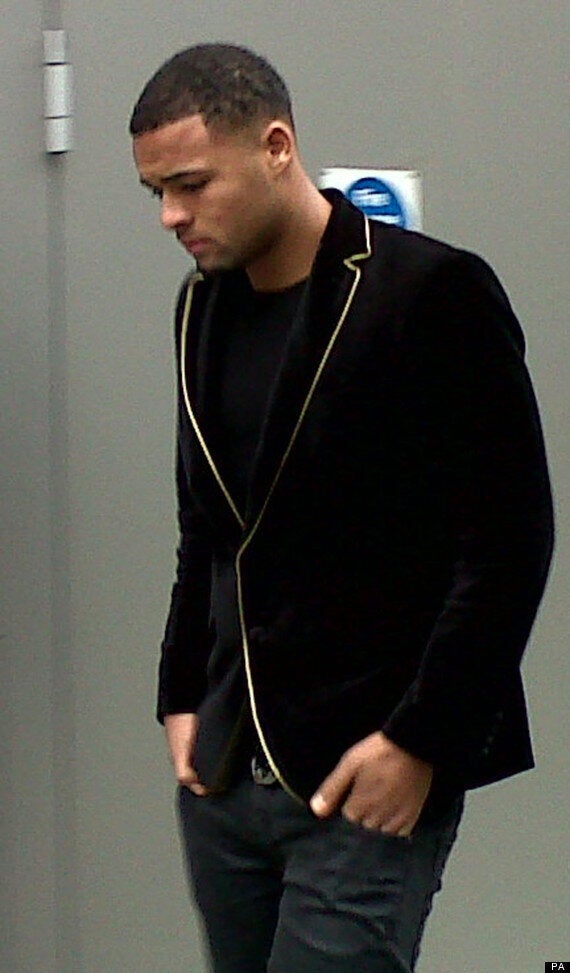 Meppen-Walter has not played for the City first team
The victims came to the UK in 2001 to start a new life after fleeing persecution by the Taliban, Manchester Crown Court heard.
Ms Kaur's two sons, aged 16 and 17, both backseat passengers, were also injured in the crash at around 10.15pm on September 1 last year at the junction of Great Ducie Street and Sherborne Street in central Manchester.
Meppen-Walter, of Middleton Road, Blackley, Manchester, admitted two counts of causing death by careless driving at the city's magistrates' court earlier this month.
Dressed in a dark suit and overcoat, he was in tears when he went into the dock before the judge entered the room and wept throughout proceedings.
He was remanded into custody and will be sentenced on Thursday.