Juan Martīn del Potro and Serena Williams were the winners at the BNP Paribas Showdown at Madison Square Garden on Monday, and Ben Stiller could not be serious with his tennis skills.
The highlight of the night was an impromptu doubles matchup when Stiller joined Rafael Nadal to face Del Potro and a middle school girl from the stands.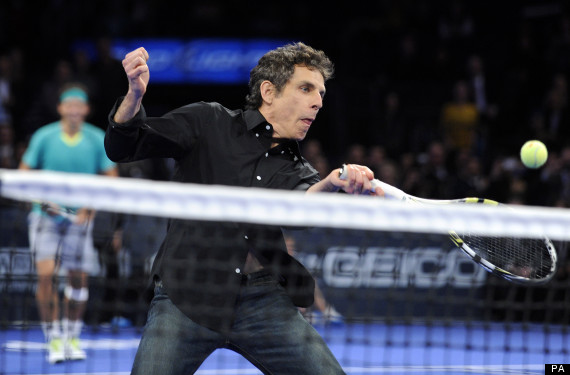 He could not be serious
Naturally, the girl was a prodigy and overwhelmed an outclassed Stiller.
Unfortunately Stiller was not asked whether he would be reprising his role of Arturo Mendes for Anchorman 2 on the day it was confirmed Harrison Ford had joined the cast.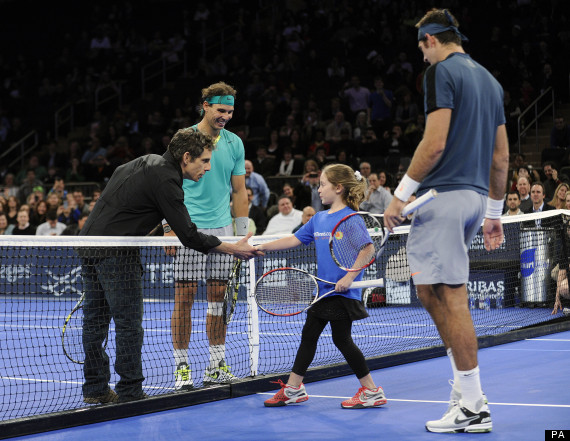 Different sizes all round
Filming on the sequel to the cult comedy began on Monday.
Back to the tennis, Del Potro defeated 11-time Grand Slam champion Rafael Nadal, 7-6 (7-4), 6-4, in an entertaining bout while in the undercard Williams earned a 6-4, 6-3 win over Victoria Azarenka.