A woman dressed as a nurse who Facebooked pictures of herself standing over an elderly woman inviting people to guess whether she was dead, is being investigated by authorities in Switzerland.
The images were revealed by the country's 20 Minuten newspaper on Friday and are understood to have been taken in the eastern city of Saint Gallen.
Captioned with comments including "I am Satan" and "Guess she is asleep or is she dead? Hint: I'm the soul thief", the pictures were submitted to the press by a concerned reader.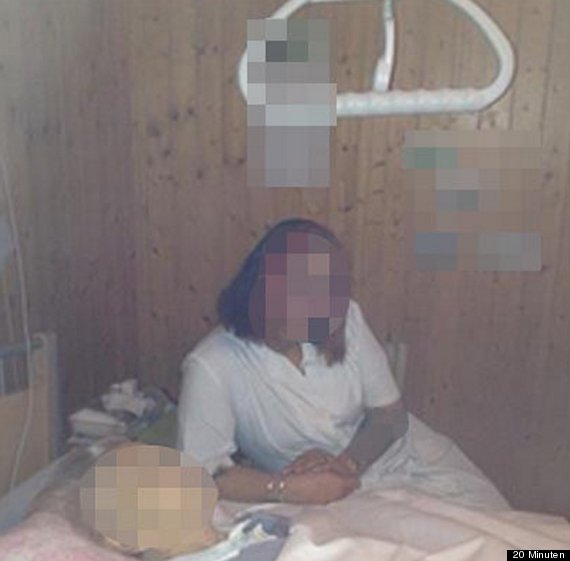 The disturbing images were posted on Facebook and flagged up to the press by a concerned reader
Other images reveal the same woman dressed in red PVC, licking a meat cleaver and posing in front of a wall of S&M toys.
According to Swiss news agency ATS, prosecutors have opened a criminal investigation into the matter over the suspected offence of disturbing the peace of the dead – a crime which can carry up to three years in prison.
Tabloid newspaper Blick reports the Filipino woman is a cook and not a nurse and is married to a Swiss man. It identifies her as a dominatrix named "Blaze B" and quotes her as saying "Death fascinates me. I didn't mean to hurt anyone or show disrespect."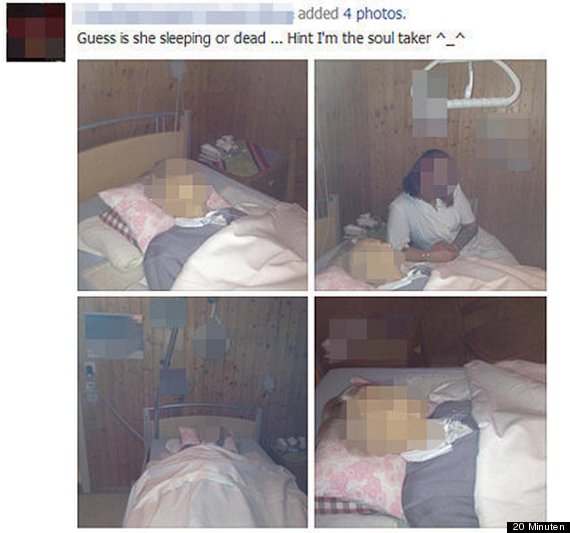 The pictures are understood to have been taken in January 2012 in a Mogelsberg care home
However, comments under the pictures in her name say: "Yeah there[sic] time is up gonna send them to Hell where some belong the rest in the compost pit for fertilizers hehehe."
She told Blick: "You get to know people and then they die. This is everyday life in a nursing home. I do not understand that people are upset about the photos. Those are beautiful pictures. "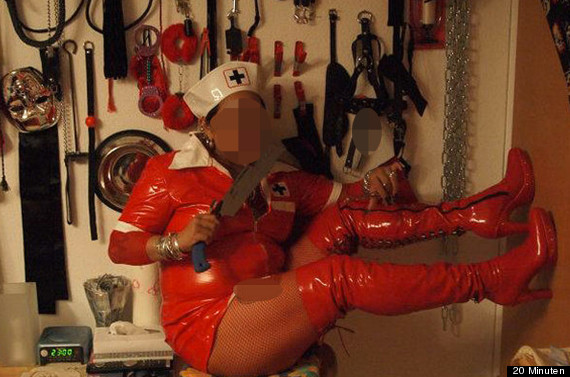 Swiss tabloid Blick has identified the woman as a dominatrix named 'Blaze B'
The images were apparently taken in January 2012 at a care home in Mogelsberg region.
The Swiss national nurses' federation said it was "shocked and saddened" by the matter, AFP reports.
"Whether this was a qualified nurse, a professional carer or a simple assistant, it is clear that people like this should not be in the health sector."
SEE ALSO: Woman Accused Of 'Skeleton Sex' Convicted Of 'Disturbing The Peace Of The Dead' (PICTURES)