Novelist Julian Barnes has opened up about the pitfalls involved in writing about sex.
The acclaimed English author said that the failure of the prosecution of Lady Chatterley's Lover for obscenity, in 1960, marked a time when British literature could "grow up" when it came to sex.
But "old euphemisms" had sometimes been replaced by "misleading new cliches" and a commercial obligation to write about sex in detail, the Man Booker Prize winner says in a Radio 3 programme.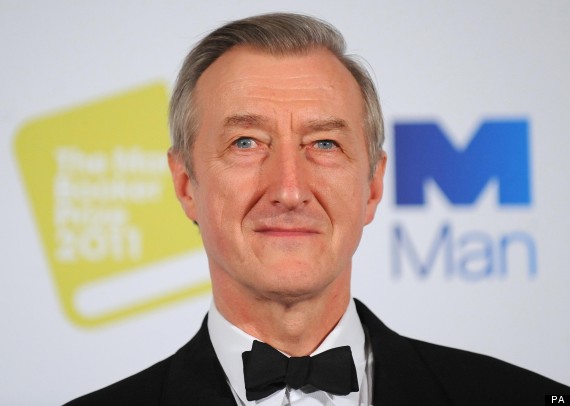 An author who writes about sex "should always expect to be laughed at by subsequent generations", the writer, 67, said in the Radio Times.
Barnes, who won the Man Booker Prize in 2011 with The Sense Of An Ending, said that the fear that readers might think an author was writing from personal experience could be "a great inhibitor".
He said: "I remember Kingsley Amis telling me some time in the 1980s that he had recently abandoned a novel because there was a homosexual character in it and he was afraid 'the chaps at the club might think I was queer.'"
"This seemed, even at the time, a pitiful excuse, and seems the more pitiful with hindsight."
Barnes admitted that the comic approach was popular with writers because they would not be accused of "solemnity" or "moralising".
But he added: "The comic tone inevitably pushes you towards bad sex. It's ... perhaps impossible, to be funny about good sex, but with bad sex the field is wide open.
"That embarrassing premature ejaculation, that humiliating attack of impotence, the wrong underpants, the social uncertainty of what and where and when and how and how often. This is safe territory for the novelist - perhaps too safe."
He added another concern was vocabulary, "which parts do you name, and what names do you give them?"
Barnes, who talks about the challenges of writing about sex on Radio 3's The Essay: Explaining The Explicit, added: "John Updike is a writer whom I revere, and who wrote with precision and understanding about sex, especially from the male point of view.
"But in one novel - I think it was Brazil - he kept comparing the male member - as he wouldn't have called it - to a yam.
"Whenever he did so, instead of my visualising all the more clearly the sex that just was about to happen, I kept imagining a vegetable stall."