Justin Bieber has apologised for upsetting fans after turning up late on stage at The O2 on Monday night.
The singer caused outrage among his fans and their parents, after he came on stage nearly two hours after originally thought.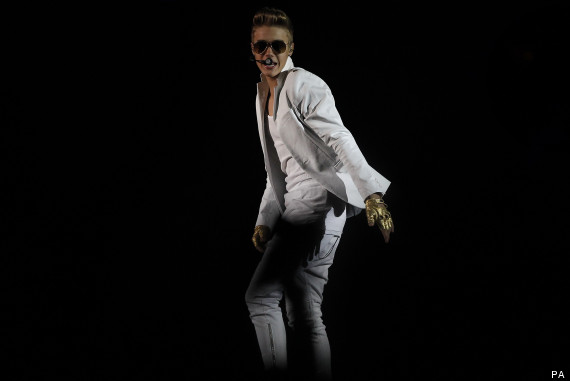 However, after initially giving no explanation about his poor time keeping skills, he has now claimed he was only 40 minutes late, blaming it on technical difficulties.
Taking to Twitter, he explained: "Since I have been here it hasn't been easy with the press at times but I have loved it. So let me say this...
"Last night i was scheduled after three opening acts to go on stage at 9.35 not 8.30 but because of some technical issues I got on at 10:10 so I was 40 min late to stage.
"There is no excuse for that and I apologize for anyone we upset. However it was great show and I'm proud of that and tonight we will run on time and look forward to putting on an amazing show for everyone in attendance.
Continuing about the press, he said: "My relationship with the media is not always easy but I'm trying. I'm all about the music and the performance and I respect my fans.
"I never have any intent to upset or let anyone down. and I'm not okay with things being exaggerated. once again sorry for anyone upset."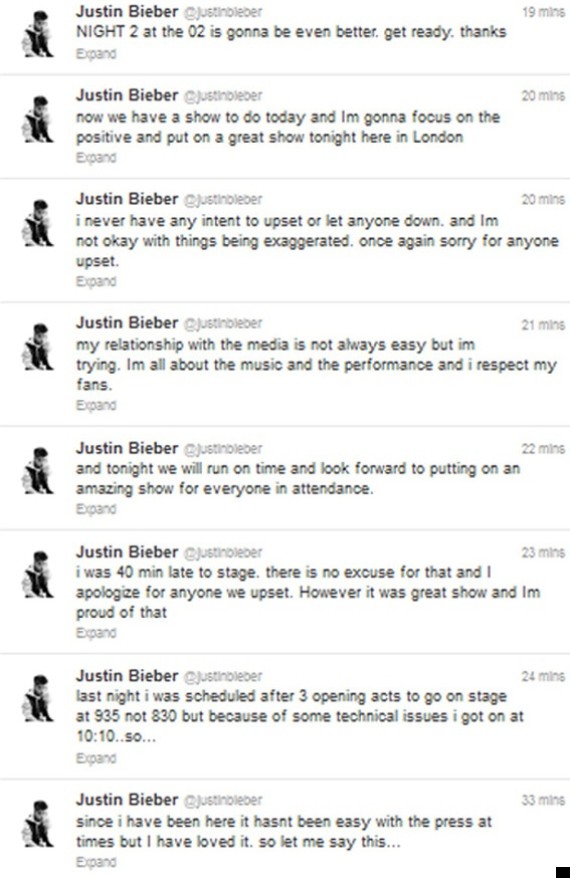 He then promised fans who are attending the second gig at The O2 that he would be putting on a 'great show'.
"Now we have a show to do today and I'm gonna focus on the positive and put on a great show tonight here in London.
"NIGHT 2 at the 02 is gonna be even better. Get ready. Thanks," he added.
LIKE US ON FACEBOOK | FOLLOW US ON TWITTER