The likelihood is most Manchester City fans were not tuned into Norwegian station TV2 for their Premier League win at Aston Villa, in which case they missed the Scandinavian's graphic humour.
No, not like that. For a graphic charting the club's dubious summer business in the transfer window, titled above Nigel de Jong, Stefan Savić and Adam Johnson was "S****y Somershopping".
Today, TV2 have apologised for any offence caused.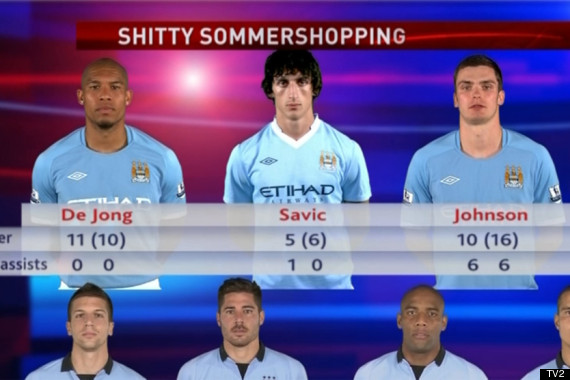 "A very weak pun on our side," admitted a TV2 spokesperson. "Duty officer" Lars Halvor Rabben added: "City supporters were not very happy, but the other team's supporters thought it was funny."
They are not the first to use the "S****y" moniker though...