The thigh was the limit for Rihanna as she launched her River Island clothing line on Monday night.
The star made an appearance in store on London's Oxford Street to showcase her range, where she showed off her pins in a tight, high-split black gown.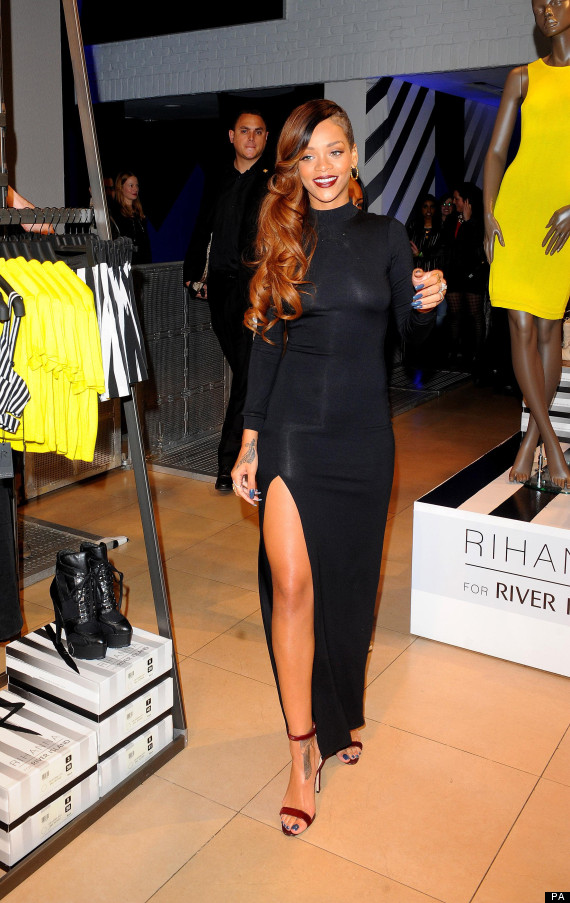 Rihanna flashed the flesh at her River Island launch
Fans got a sneak peek at the line, imaginatively entitled 'Rihanna For River Island', during a catwalk show at London Fashion Week last month, with Monday's event acting as the official launch.
In typical RiRi fashion, she was over an hour late for the appearance, where fans had gathered to catch a glimpse of their hero.
Once finally inside, Rihanna admitted to the press there that she was a 'little bit selfish' when she was designing the range, which is characterised by cropped tops, slashed-to-the-thigh dresses and bright neon colours, and described the career move as 'the dream'.
"From where we started, from jotting these down on napkins and pieces of paper in the hotel room in the middle of the night. It's scary. I mean, I'm so happy. I can't even believe it," she said.
Rihanna said her clothes are aimed at a variety of women, but said they are all pieces she would wear herself.
"I would wear everything here. I was being a little bit selfish. I designed everything that I would want to wear, and for the women that I'm with," she said.
"I wanted to design something that everybody could wear because I wanted all my friends to have something too, but I'd still wear everything."
After the formalities were over, it was time to party as Rihanna held an official party to celebrate the launch, where guests included Will Smith and Little Mix.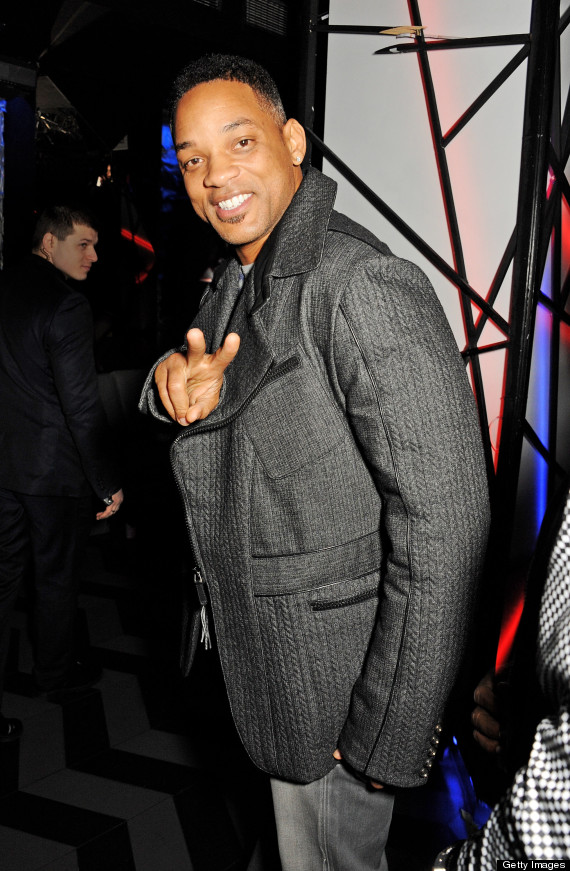 Will Smith was one of the guests at Rihanna's launch party
She swapped the LBD for something more casual, dressing down in a cropped white t-shirt and a pair of doubled up jeans.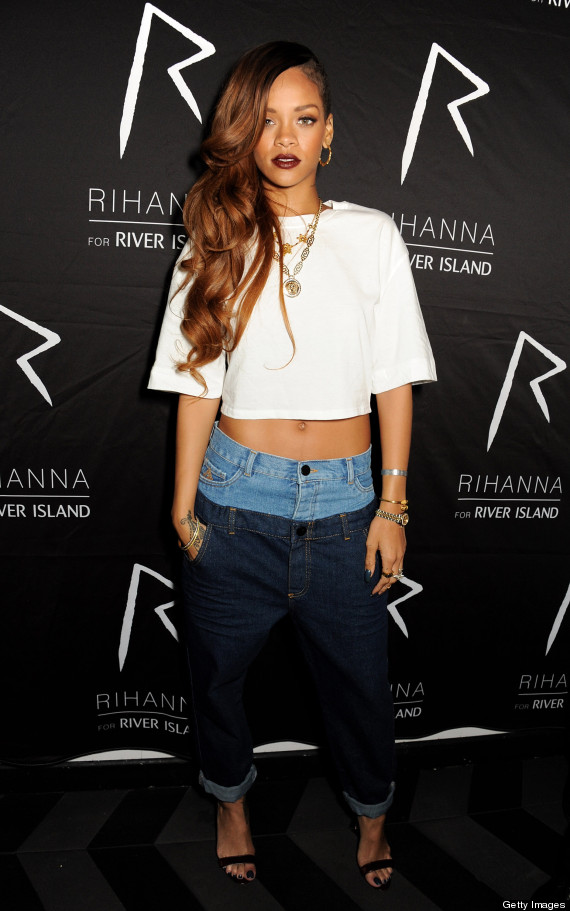 Rihanna dressed down as she partied at DSTRKT
Shoppers are now able to get their hands on the range, which hits shelves today (Tuesday 5 March).
LIKE US ON FACEBOOK | FOLLOW US ON TWITTER