It's been confirmed that 80s power ballad crooner Bonnie Tyler will represent the UK at this year's Eurovision Song Contest.
The 61-year-old 'Total Eclipse Of the Heart' singer will fly the flag for the UK at the 58th Eurovision Song Contest in Malmö, Sweden, in front of an estimated global audience of over 120 million viewers.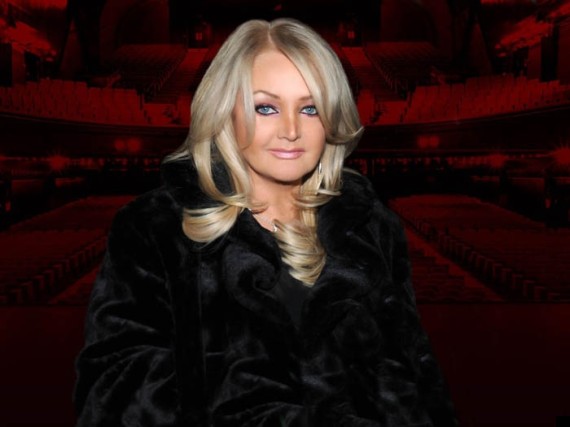 Bonnie Tyler
Bonnie will perform the song, 'Believe In Me', which was co-written by Desmond Child who has penned huge international hits for the likes of Bon Jovi, Cher and Aerosmith.
The Welsh star - who had hits with 'Holding Out For A Hero' and 'Lost In France' - said she was 'honoured' to be representing the UK in the singing contest, which take place on the 18 May.
"I am truly honoured and delighted to be able to represent my country at Eurovision,and especially with such a fabulous song, " she said. "I promise to give this everything that I've got for the UK."
Born in Skewen, Neath, South Wales, Bonnie is best known for her huge 80s power ballad (and karaoke favourite) 'Total Eclipse Of the Heart', a collaboration with with epic rock pioneer (and Meatloaf's mate) Jim Steinman.
Bonnie - who is due to release her new album 'Rocks and Honey' in May - follows in the footsteps of 76-year-old Engelbert Humperdinck who represented the UK at Eurovision last year but managed only 12 points for his ballad 'Love Will Set You Free'.
The UK last won in 1997 when Katrina And The Waves stormed to victory with 'Love Shine A Light'.
LIKE US ON FACEBOOK | FOLLOW US ON TWITTER