Nicklas Bendtner was this week fined €113,000 and had his licence revoked for three years after he was arrested for drink-driving. So a Danish newspaper Ekstra Bladet tasked one of their journalists to get as drunk as Bendtner... and drive.
The intrepid Mads Kristensen Bloch had a Bendtner Bender and got liquored up on Jack Daniels in a bid to match the on-loan Juventus striker's reported blood-alcohol level of 1.75.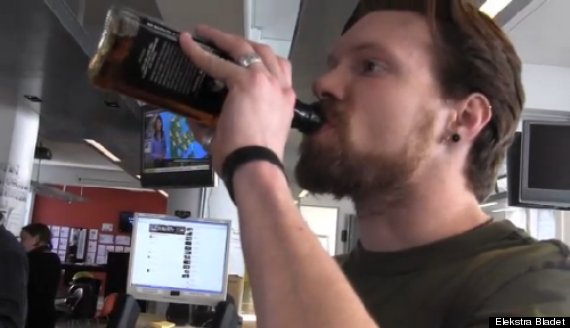 Mad Mads
Mad Mads then got in a vehicle and drove around a slalom course which, naturally, was about as composed as a Bendtner finish.
Bendtner described his charge as "the worst day of my life" on Tuesday. Bendtner on Tuesday