Manchester City player Carlos Tevez has been arrested on suspicion of driving while disqualified, police sources said.
Tévez, who was banned from driving for six months on January 16, was arrested yesterday near his home in Alderley Edge, Cheshire. He has been released on police bail.
A spokeswoman for Cheshire Police said: "At 5.13pm yesterday police arrested a 29-year-old man from Alderley Edge on the A538 in Macclesfield.
"The man was arrested on suspicion of driving whilst disqualified and has since been released on police bail."
In November Tévez had his car impounded for a second time in four years after it was discovered he did not have valid documents for driving in the UK.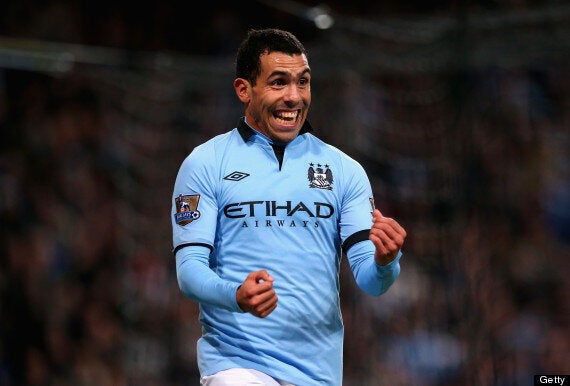 Tévez opted for a driving celebration after scoring against Aston Villa in November
The Argentinian was driving his Porsche Panamera in Manchester with an international licence, but had not changed it for a UK equivalent.
In February 2009, Tévez had his £140,000 Bentley impounded after it emerged he did not have a full UK driving licence then as well.
Police had stopped him because they suspected his car's windows were too dark, only to find the former Manchester United striker was without the necessary paperwork. Tests confirmed his car's tint was illegal.
Later in August that year, he was pulled over on the A34 in south Manchester and asked to produce a valid licence within seven days.
Popular in the Community