We love our mums, we really do. But that doesn't mean we can't appreciate the marvellous (and scripted) film and TV mums too.
In time for Mother's Day, a recent survey on schoolchildren by Lovefilm and charity Filmclub has found Elastigirl - aka Mrs Helen Parr - from 'The Incredibles' is the on-screen mum most kids wish they had. The Incredibles family: speedy 10-year old Dash, left, shy teenager Violet, second from left, the strong and heroic Mr. Incredible, center, and ultra-flexible Elastigirl
In the Disney Pixar animation, Elastigirl uses her powers to simultaneously look after her family and save the world from destruction. She literally bends over backwards - and into a pretzel - for her children and this earned her 26 per cent of the vote in the survey across 7,000 schools and two million LoveFilm members.
It was Lily Potter, played by Irish actress Geraldine Somerville throughout the entire 'Harry Potter' franchise, who earned second place for the way she sacrificed herself to provide supernatural protection to her baby wizard son from the evil Voldemort.
And 'Mamma Mia' mum Donna Sheridan (played by Meryl Streep) came third for her fiercely independent spirit and they way she wants the best for her daughter before her wedding, in the film adaptation of the hit play.
Here in the HuffPost UK offices, we asked our reporters and editors which on-screen mum they wished was their own while they were growing up. The results were somewhat more random, including a beaver from 'The Lion, the Witch and the Wardrobe'...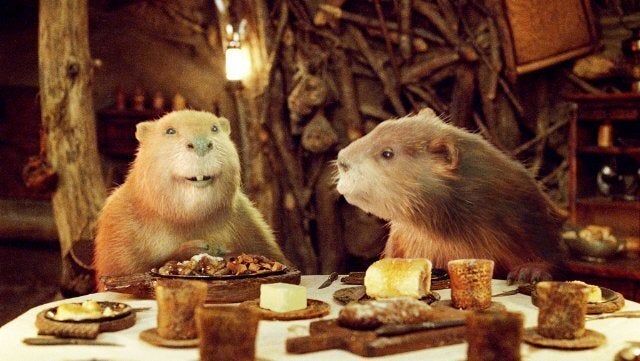 Top Screen Mums