Tony Gubba, the revered BBC football commentator, has died following a short illness, aged 69.
A fond voice for a generation of sport lovers, he leaves his partner of 15 years, Jenny, his two daughters, Claire, 40 and Libby, 38 and three granddaughters.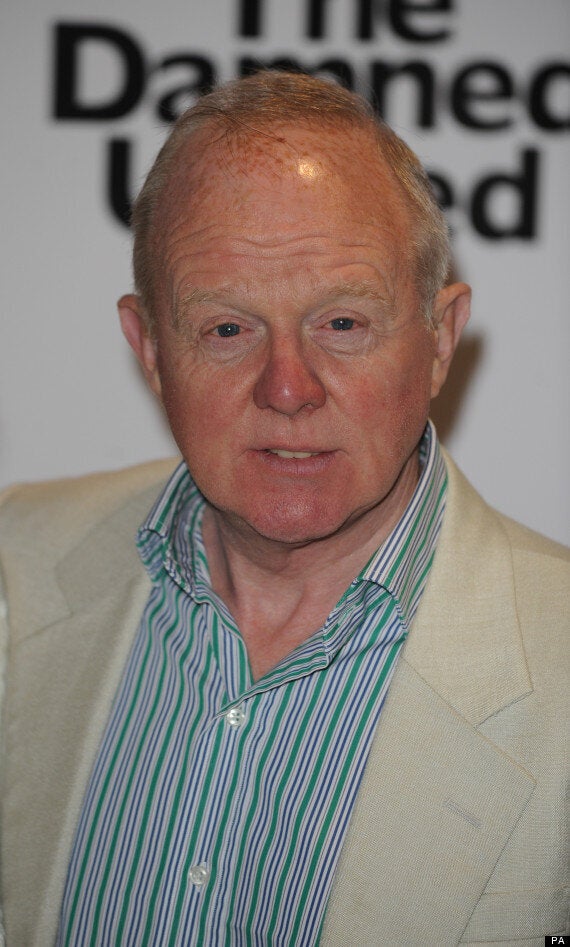 Gubba spent much of his career with the BBC, having spent time as the Daily Mirror's north of England correspondent.
He joined BBC Sport in 1972 replacing David Coleman as the presenter of the midweek sports programme Sportsnight and later went on to work on Match of the Day, both as commentator and front man. He also introduced Grandstand as a stand-in for Frank Bough.
Gubba interviews Manchester United's 1994 Double winners
Although football was his forte, Gubba was an accomplished all-round sports commentator who covered hockey, table-tennis, golf, tennis, bobsleigh, ski-jumping, darts and ice-skating for the BBC.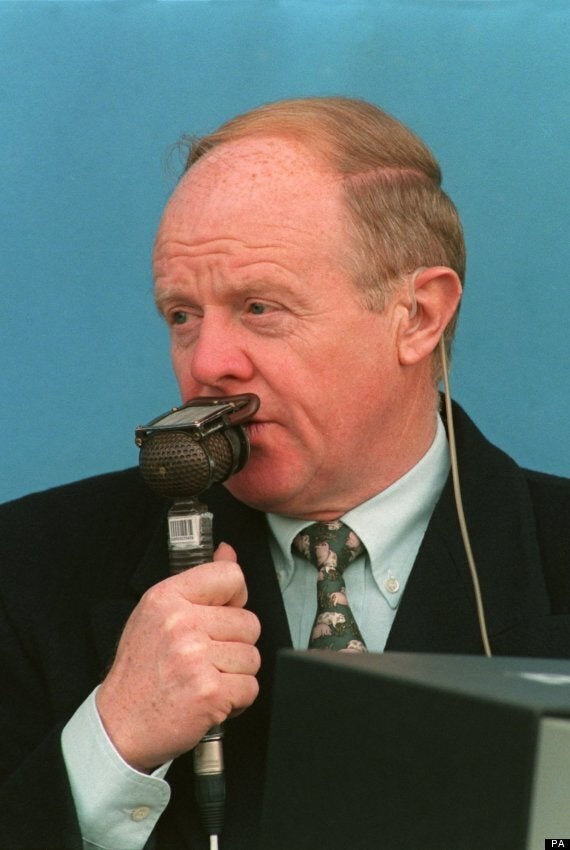 He lent his voice to every Olympic Games, both summer and winter, from 1972 to 2012 and every World Cup from 1974 to 2006.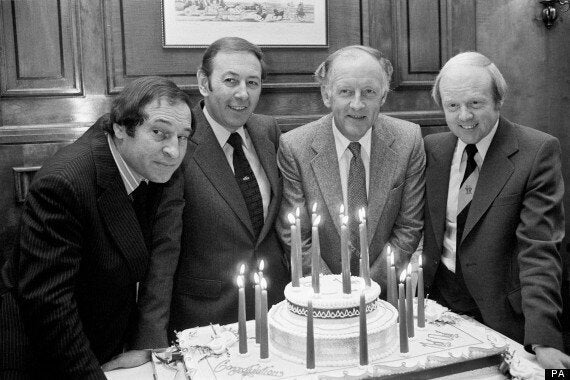 Gubba (right) celebrates 21 years of Grandstand with Cliff Morgan, David Coleman and Frank Bough
A Manchester United fan, Gubba said witnessing the debuts of George Best and Michael Owen's first appearance for Liverpool were the highlights of his career.