Bo Bruce undoubtably made an impression on viewers of 'The Voice' last year.
The waif-like singer, with Danny O'Donaghue coaching her, made it to the finals of the first UK series of the contest, impressing fans with her distinctive sound, simultaneously fragile but rocky, on tracks including 'Without You', 'Charlie Brown' and 'Read All About It'.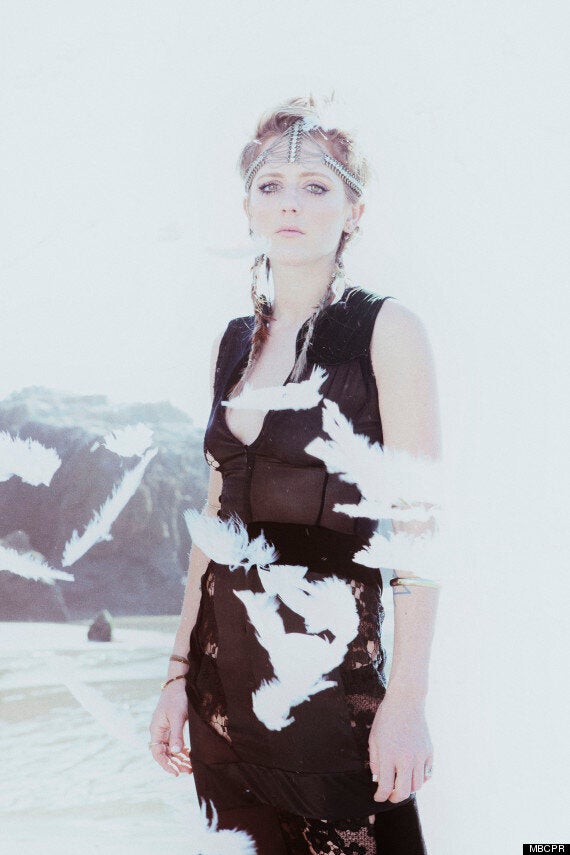 Bo Bruce could emerge the real victor of The Voice, with a new single and album on their way
And viewers were also moved as she continued to take part, despite the fading health of her mother. As she was brought to tears in some of her rehearsals, viewers heard Danny comfort her, realising, "This is hard for you, isn't it?" Bo's mother has since died.
A year on from the show, and it seems Bo's professional star is on the rise, with a new single - WATCH THE VIDEO ABOVE FOR 'SAVE ME' - out at the end of April, and her debut album out the same day.
Bo isn't the first Voice contestant to release her material, that honour went to Amy Winehouse's pal Tyler James, but she can boast an impressive roll-call of writing and producing talent, including Snow Patrol's Johnny McDaid and Zero 7's Henry Binns.
Bo Bruce's single 'Save Me' is released 29 April, the same date as her album 'Before I Sleep'. In the meantime, here she is with her coach Danny performing 'Read All About It' during last year's The Voice... a star in the making?
Popular in the Community