The image of BBC Arabic picture editor Jihad Al-Misharawi cradling son Omar's shrouded body shortly after the strike in November last year became widely interpreted as a symbol of Israeli aggression towards Palestinians.
Al-Misharawi's sister-in-law was also killed and his brother was seriously injured in the incident in Gaza.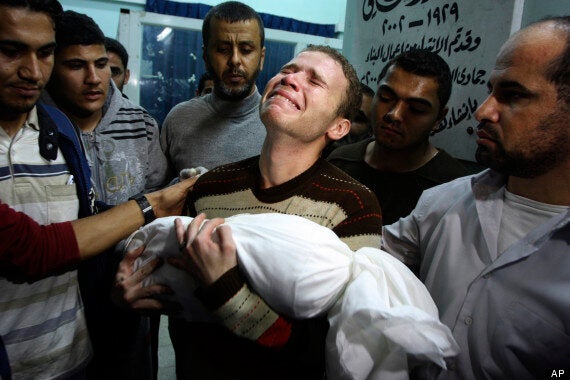 Jihad Misharawi weeps as he holds the body of his 11-month-old son Omar following an air strike
The strikes came just days after after Hamas's top military commander Ahmed Said Khalil al-Jabari was killed in Gaza.
A number of BBC staff tweeted condolences after hearing of the death of their colleague's son, which at the time was widely believed to have occurred during an Israeli air strike.
The 17-page report, which can be read in full here, does not named the Al-Masharawi family and refers to the incident in only a single sentence.
As yet there has been no comment from the BBC or Hamas, and Al-Masharawi has said he cannot discuss the issue.
The report criticises both Israeli and Palestinian armed groups for failing "in many instances to respect international law."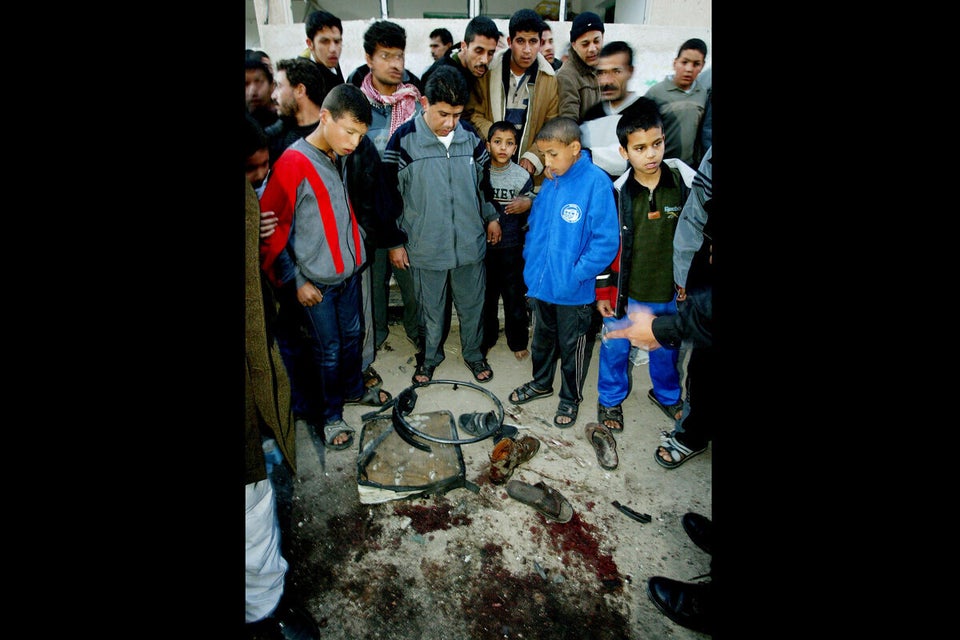 Timeline: Israel And Hamas In Conflict