Poor computer skills could be hampering young people's career chances, the Prince's Trust charity warned on Tuesday.
Around one in eight say that they do not believe their computer skills are good enough for the job they want to do, according to a poll by the young person's charity.
And this rises to almost one in five (18%) for young people who are "Neet" - not in education, employment or training.
The poll asked more than 1,300 British 15 to 25-year-olds - including 265 Neets - about their computer skills.
It found that around one in six (17%) Neets said they believed they would be in work if they could use a computer better, and about one in four (24%) said they dreaded filling in online job application forms.
More than one in 10 (11%) of the Neets questioned said they avoid using computers and a similar proportion (10%) said they are embarrassed by their lack of computer skills.
Prince's Trust chief executive Martina Milburn said: "A lack of computer literacy can hold young people back and this is damaging their job prospects. Without basic computer skills, young people will not be able to pursue career paths and passions because they can't get a foot in the door."
The survey was published to mark the launch of a new Prince's Trust scheme designed to engage schoolchildren with science and technology.
Under the initiative, staff from the Science Museum will visit Prince's Trust clubs in schools to work with young people who are at risk of exclusion or under-achieving.
The scheme follows a £500,000 donation to the Trust by musician will.i.am, who was at the Science Museum in London. on Monday to launch his science, technology, engineering and maths (STEM) initiative for disadvantaged youths.
Will.i.am said: "Inspiring young people through science and technology is a powerful tool and I am proud to see my donation to the Prince's Trust being put into action to help engage disadvantaged youth who would not otherwise have access to technology and science education."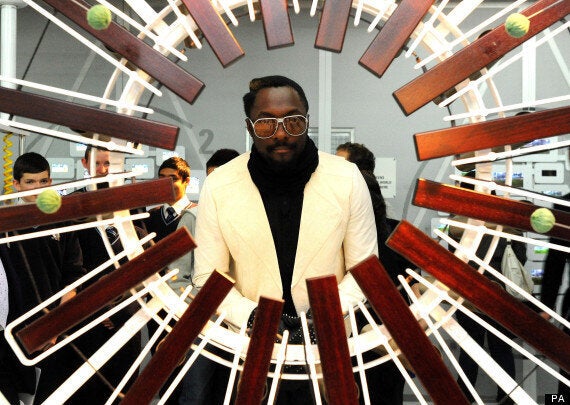 Following a £500,000 donation to the Prince's Trust, the Black Eyed Peas singer launches his STEM initiative at the Science Museum in London.
"These workshops are an amazing way to engage disadvantaged youngsters who don't have this sort of access to technology and science otherwise."
Milburn added: "With youth unemployment on the rise again, we need to arm our young people with the skills they need in today's tough jobs market. Stem (science, technology, engineering and maths) skills are a crucial part of this."
Popular in the Community