Being pregnant, Kim Kardashian needs to rely on her army of assistants more than ever.
But one member of her security really put his foot in it on Tuesday.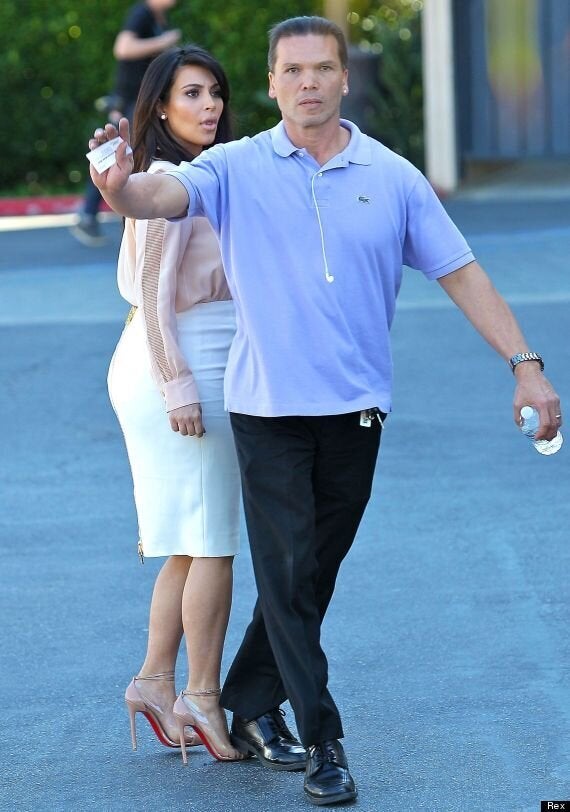 Or should that be 'ON' it?
Kim did not look impressed after the clumsy bodyguard trod on her foot as she filmed scenes for 'Keeping Up With The Kardashians' outside her mum Kris Jenner's office in California.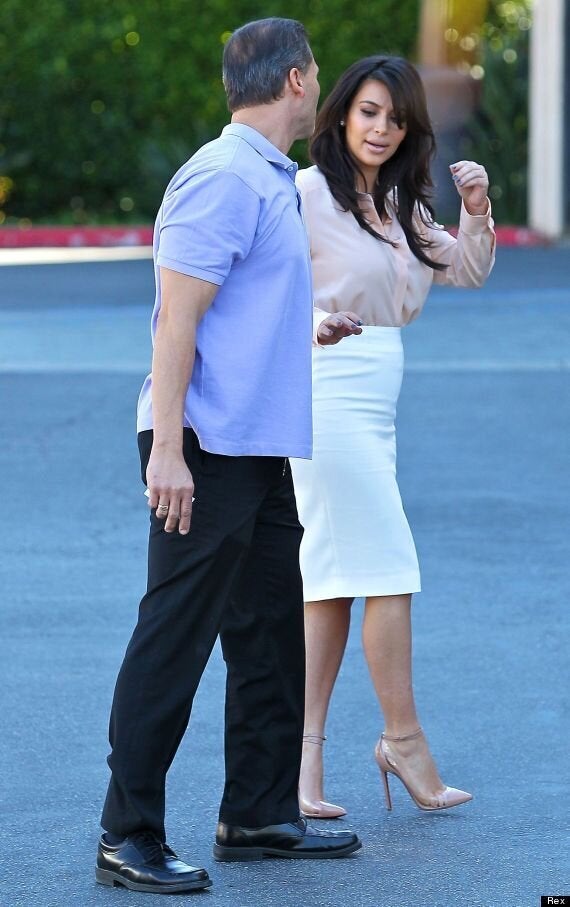 The mum-to-be was looking sophisticated in a peach blouse and tight high-waisted white skirt, which showed off her growing baby bump.
The star is due to give birth to her and partner Kanye West's baby in the summer.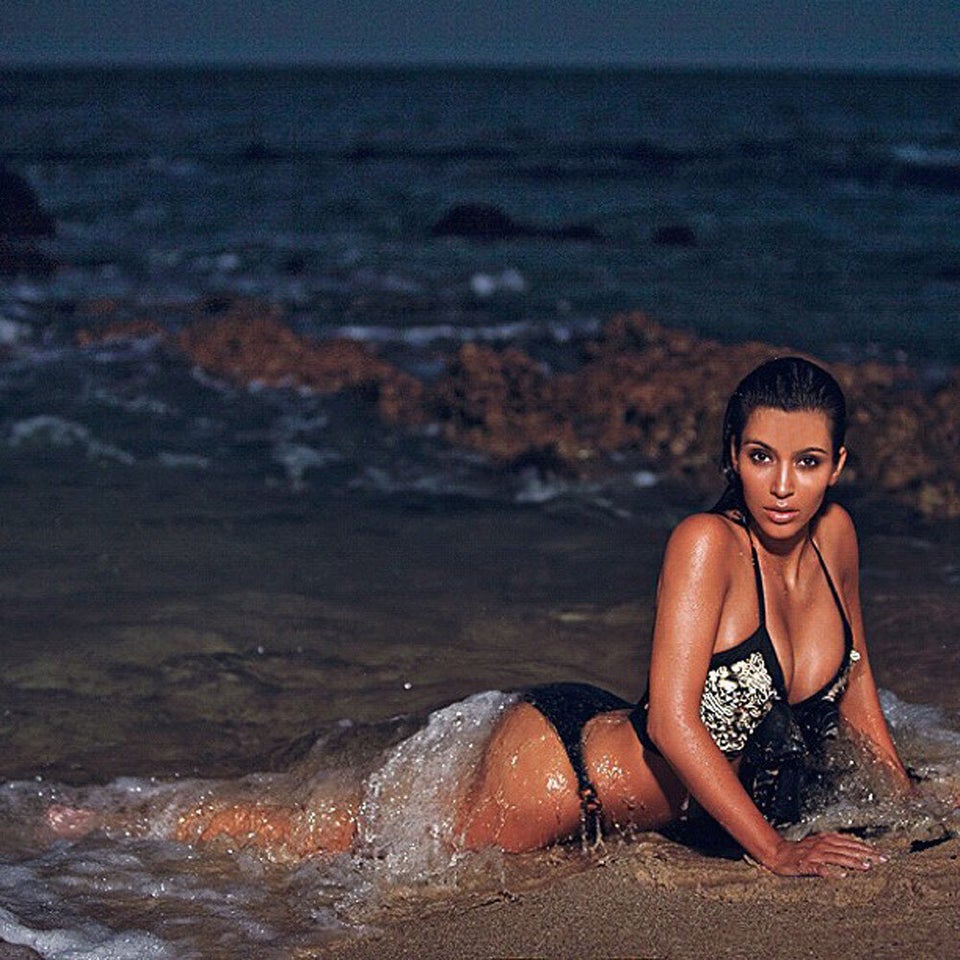 Kim Kardashian en images