Caerphilly Castle Ladies, who were obliterated an astonishing 43-0 at the weekend, have withdrawn from the league they were playing in.
Castle earned the ignominy of the biggest defeat in the history of the Women's Welsh Premier League when Cardiff Metro University scored at a rate of almost a goal every other minute against them.
Their "best" result so far this season was a 0-5 home defeat on the opening day, and they have conceded 219 goals in 10 matches, scoring just once in a 1-14 reverse to Caernarfon Town.
And following their greatest humiliation, Castle has exited the Women's Welsh Premier League.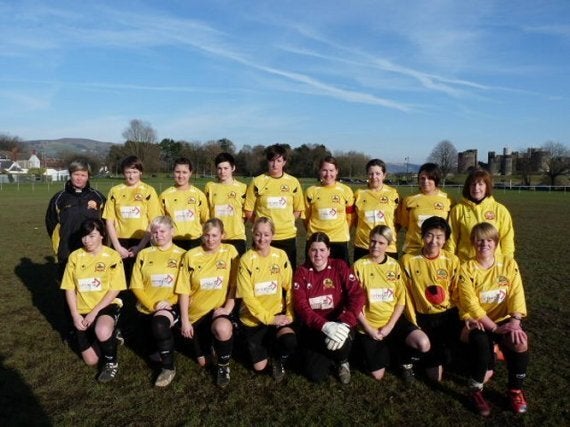 The club said: "With regret, the club has decided to withdraw its membership from the Welsh Premier Women's League with immediate effect.
"Caerphilly Castle is very proud of its tradition of nurturing young footballing talent over the years but the club has found it difficult to compete at the highest level of Welsh Women's Football this season."
Chairwoman Julie Boyce added: "The committed officials of the club fully intend to continue their passion of developing players throughout the different age groups and hope to return to the Welsh Premier Women's League as soon as possible."
Bizarrely, Castle finished mid-table in the last two seasons, and in 2010 lifted the Welsh League Cup.
CAERPHILLY CASTLE'S LAST FIVE RESULTS
0-26 v Llandudno Junction