Manchester City striker Carlos Tévez has been charged with driving while disqualified and without insurance, and could face a jail sentence.
Tévez reported to Middlewich police station in Cheshire on Wednesday and his case will be heard at Macclesfield magistrates court on 3 April.
That is just five days before the second Manchester derby of the season Old Trafford, with the FA Cup semi-final against United or Chelsea the following weekend.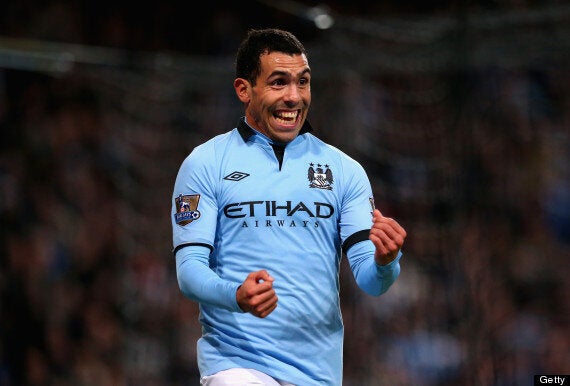 Tévez scored a hat-trick for City against Barnsley at the weekend
If Tévez is found guilty of driving while disqualified, the maximum sentence is six months, although the courts can also consider community service or fines up to £5,000.
The Argentinian, who is likely to leave City this summer, scored a hat-trick in their 5-0 FA Cup win against Barnsley at the weekend, having hit the winner in their 1-0 victory at Aston Villa earlier in the week.