Samsung has unveiled its latest flagship phone, the Galaxy S4.
The S4 is lighter, thinner and stronger than the previous generation, features a faster processor, a slightly larger and super high-resolution screen, and an enhanced version of Google's Android OS with eye-tracking technology built into the handset.
The device was launched at a lavish, unusual and occasionally bizarre 'Broadway'-style press event at Radio City Music Hall in New York, where the South Korean tech giant hailed their new gadget as a breakthrough smartphone.
The S4 replaces the Galaxy S3, the best-selling Android smartphone of 2012.
Among its new feature include Smart Scroll, with which the phone is able to tell when you're looking at the screen and need to scroll text or pause video, and perform those functions automatically.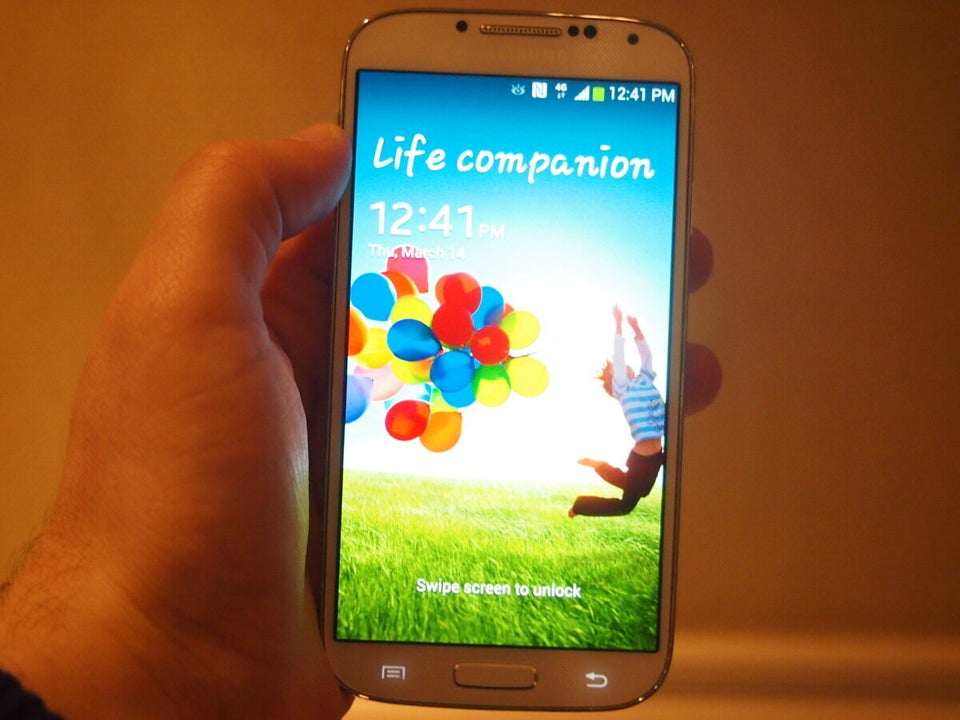 The Samsung Galaxy S4
The Galaxy S4 will launch in the UK on 26 April.
13 megapixel rear camera
16GB/32GB/64GB storage, 2GB RAM
infrared gesture sensor, to let users interact with the phone without touching the screen
Upgraded, removable 2,600 mAh battery
Five inch, 441 pixels-per-inch Super AMOLED screen
'Dual Camera' photo mode, taking pictures with both cameras simultaneously
Two colours - "Black Mist" and "White Frost"
Both 4G LTE and 3G versions
Integrated IR-blaster (to use as a TV remote)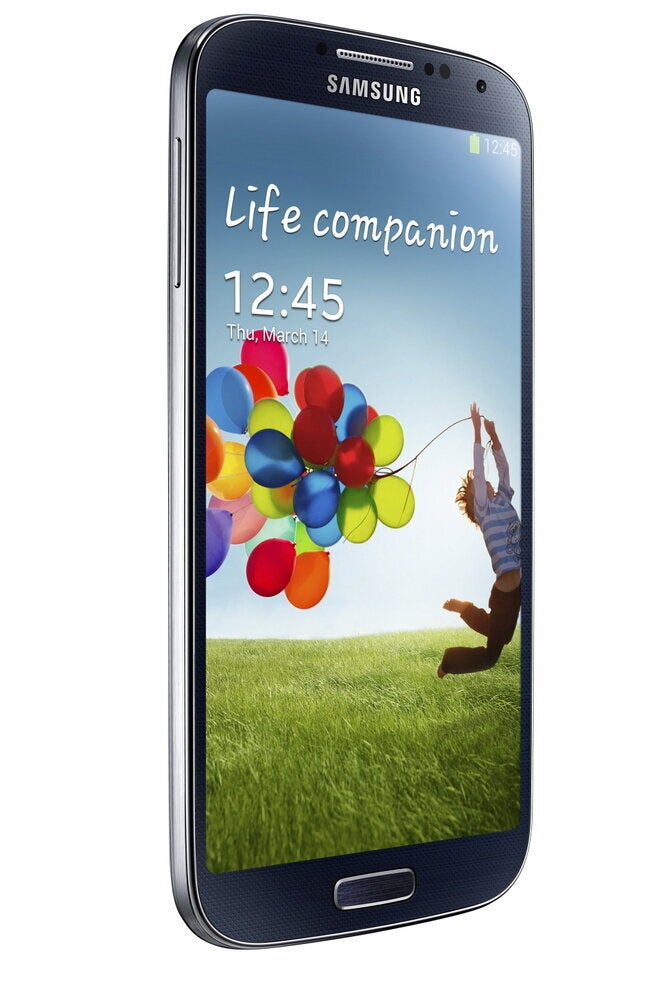 Samsung S4: Official Product Shots
Globally the S3 sold more than 40 million units in the first year of its release, and has positioned Samsung as Apple's biggest rival in the smartphone space.
Analysts said that Samsung needed to differentiate its devices more from the wider Android marketplace, and start to drive up profitability by integrating its own services more closely with the phone.
Simon Stanford, CVP of IM division, Samsung Electronics UK and Ireland said in a statement:
"At Samsung, we are restless about innovation, and are constantly striving to create unique experiences for our customers that will transform their lives. The Galaxy S 4 does just that.

We have listened to what consumers around the world want and taken the intuitive technology from the Galaxy S III a step further. Combining this with superior hardware has led us to develop the Galaxy S 4, the ultimate smartphone inspired by our customers."
Ernest Doku, telecoms expert at uSwitch.com, added in a separate statement:
"Taking over Times Square and unveiling its new flagship phone in the heart of New York shows that Samsung isn't afraid to take the fight to Apple's back yard, and rightly so. Splashing the cash on advertising and creating a buzz, Samsung struck at the core of Apple's own hugely successful marketing strategy.

"Luckily the handset itself has more than lived up to the massive hype. Building on the success of the hugely popular S3, the fourth handset in the Galaxy range enjoys great additions... while retaining the sleek, arresting looks of previous efforts."
T3 had an early hands-on in New York - take a look below.
Related